Automotive racing is really a disease that strikes many auto enthusiasts. C.O.M.E. Racing was born out of the owners' (Issy and Sam Blumenstein) infatuation with fast cars and motorcycles dating back to the early 1970's.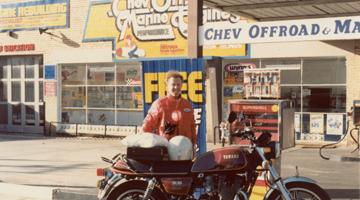 15 second ¼ mile E.T.s in our own street cars and bikes planted the seed very early on. There was no holding back from that point. Without any corporate sponsorship of any type right through our racing careers, the sport of Drag Racing was our most passionate endeavour, although on a budget basis right from the beginning.
In spite of the financial constraints, we were able to make a lasting mark on the world of drag racing with a number of significant achievements and milestones in the history and development of the sport in Australia.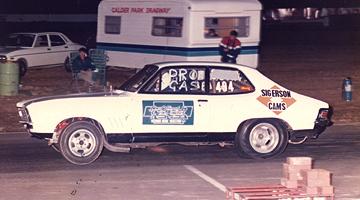 Being hard core racers spawned many of the activities that makes C.O.M.E. Racing a major center of performance engine component development and manufacture as well as performance engine building and machining.
The old saying "If you want it done right, do it yourself" created the desire to fully equip our shop with the finest machinery, and to produce and develop products to bring our customers' performance levels to the highest level possible.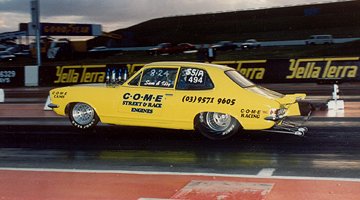 Our own racing activities have yielded the technology needed to develop the toughest and most reliable range of performance products available anywhere in Australia.
As well as that, the racing "disease" is still there after all those years, and having fun at the drag strip is still what motivates the owners and staff at C.O.M.E. Racing. We hope you are also a little diseased, and share the passion.