C.O.M.E. Performance is one of Australia's few one-stop performance engine and component manufacturers, with total in-house design and manufacturing of high performance engine camshafts, stroker crankshafts and connecting rods for Holden V8, LS1-LS2 Chev V8, Ford Cleveland and Windsor V8 and Holden (Buick) Ecotec V6. We also manufacture aluminium cylinder heads, block and EFI intake manifolds for Holden V8 replacement applications as well as offering a complete alloy engine based on the original Holden V8 design.
Our company is unique in the performance field. We specialize in building complete engine packages for all applications, from efficient street use and performance street use to full competition engines for drag racing and most other forms of motorsport in both fully assembled or unassembled form.
C.O.M.E. Performance is located in the city of Melbourne, Australia. Our full in-house machine shop covers every aspect of engine component machining. We have a fully computerized SuperFlow engine dynamometer and Vane computer-controlled chassis dynamometer, both used daily as important development tools in optimising all of the products we sell.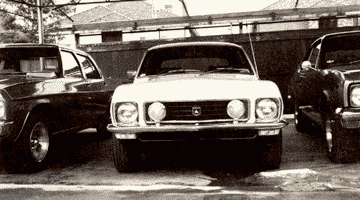 Our own involvement in drag racing stems back over 30 years. We have been responsible for some very notable milestones in this sport, including having produced the world's quickest and fastest car on street tyres, which held the record from 1991 to 1994. This was a GM Holden Torana four-door sedan with 496 c.i. Big Block Chevrolet engine.
Our Australian records include having the first seven-second, normally aspirated doorslammer (a 1988 Chevy Iroc Camaro), we held the Australian Super Sedan class record, at 8.17 seconds and 165 mph in our current two door Holden Torana sedan from 1993-2002. Our latest car, a Jerry Haas-built 1996 Oldsmobile Cutlass, running in Australian Competition Eliminator class, set the Australian Altered Production record on June 6, 1998 and held this record till 2003 with a run of 7.27 secs @ 190 mph at Willowbank Raceway in Queensland.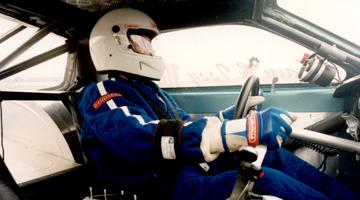 Being competitors at all levels in this sport gives us a great insight into what you, the racer or street car enthusiast, really wants and needs in your quest to achieve your own performance goals. With total control over all aspects of engine design, building and in-car performance, you can't go past our organization for maximizing your results while giving you value for money.
More significantly, we develop and test every component we manufacture in house. We develop engine combinations for all applications with our exhaustive dyno testing program. Even if you wish to build your own engine using our quality components and/or machinework, we can guide you in how to maximise your results better than any other performance shop in Australia.