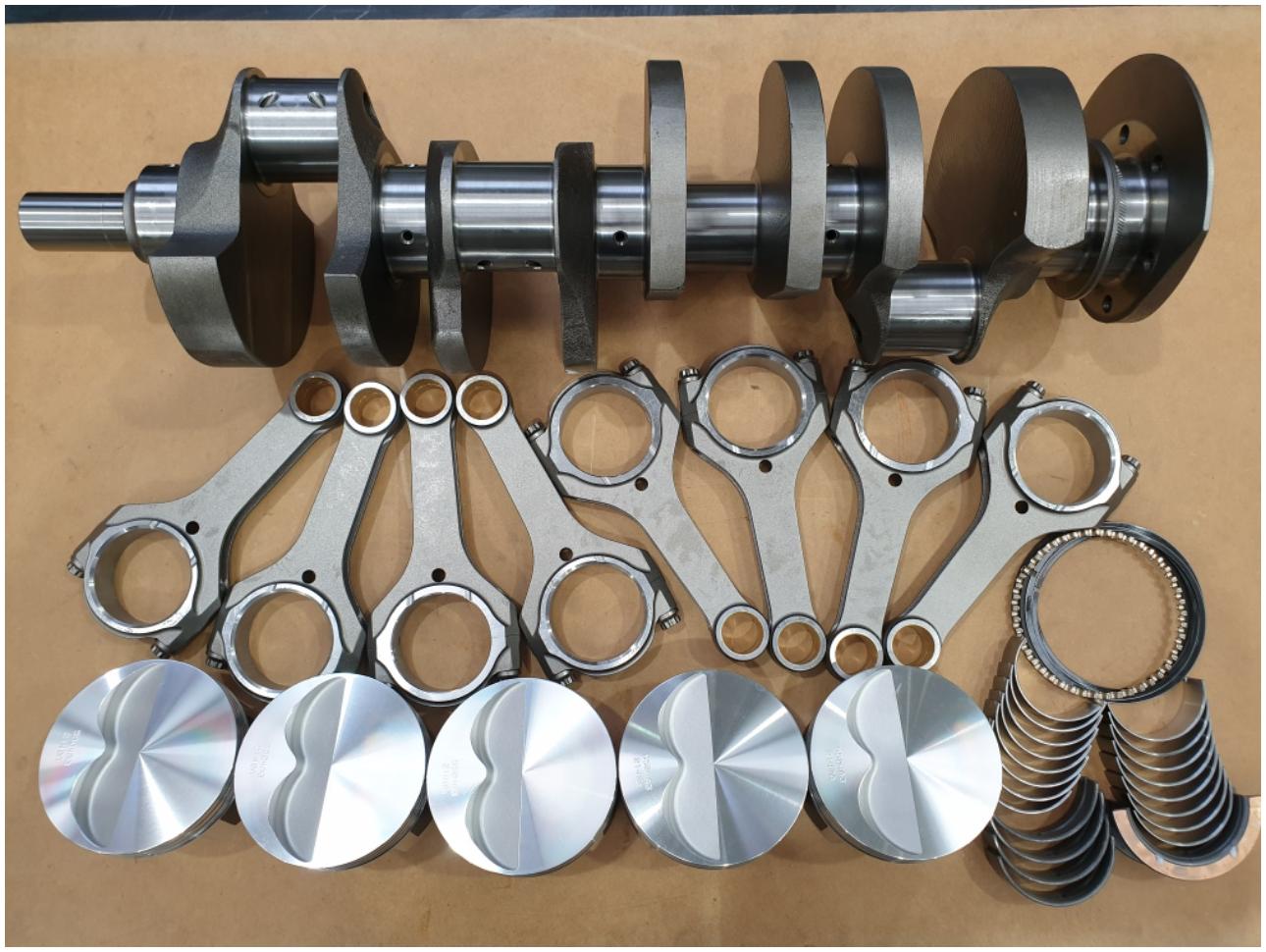 Catalog Item Type:
Kits
Fits Engine:
Holden V8
Component Category: Does not apply to this item Kit Category:
Stroker Kit
Package Type: Does not apply to this item Part Number: 355 Premium Holden Specification Sheet: Does not apply to this item Price: $ 3 600.00 Discounted Price: Not Discounted Shipping Cost: $ 250.00
Total Cost with Shipping:
AUD 3,850.00
This Premium 355ci Holden V8 Stroker kit features our bulletproof nodular cast iron 3.484" stroke, 8 counterweight crankshaft. Comes with Wiseco forged flat top pistons, Wiseco moly file back rings, rod and main bearings and our NEW "Stroker" "H" beam billet plate con rods. These incredibly strong rods feature the finest 4340 grade steel, ARP8740 capscrew 7/16" bolts for incredible strength.
These rods are fully finished on small and big ends, bronze bushed small ends, piston pins are set up to be fully floating to reduce friction and allow greater loads and rpm levels if required. The assembly comes fully balanced internally and the rod bearings supplied are fully chamfered to provide fillet radius clearance on our crank which has large radii crank rod journals for maximum strength.
This 355ci kit is a perfect upgrade for those who will be building a stronger higher rpm engine or anyone who just wants to have the insurance of the toughest con rod, piston and crank. Power capability of this kit is up to 600bhp flywheel and 7000rpm. This great kit is equally at home in a street/strip engine as it is in a daily driver combination.
These kits will produce compression ratios of around 10.25:1 with typical 60cc VN-VS cylinder heads, .005"deck height and factory style .050" composite graphite head gasket. With zero deck height you will see 10.4:1 comp. Milling of heads .025" will yeild 11:1 comp with zero deck height.
We do not recommend this kit for use with any boost setups or for extended normally aspirated racing usage like speedway or circuit racing. For those applications order our 355 "Super" Kit which has the same rods and pistons but features our billet steel crank for the ultimate in strength and long term race durability.
Send Enquiry