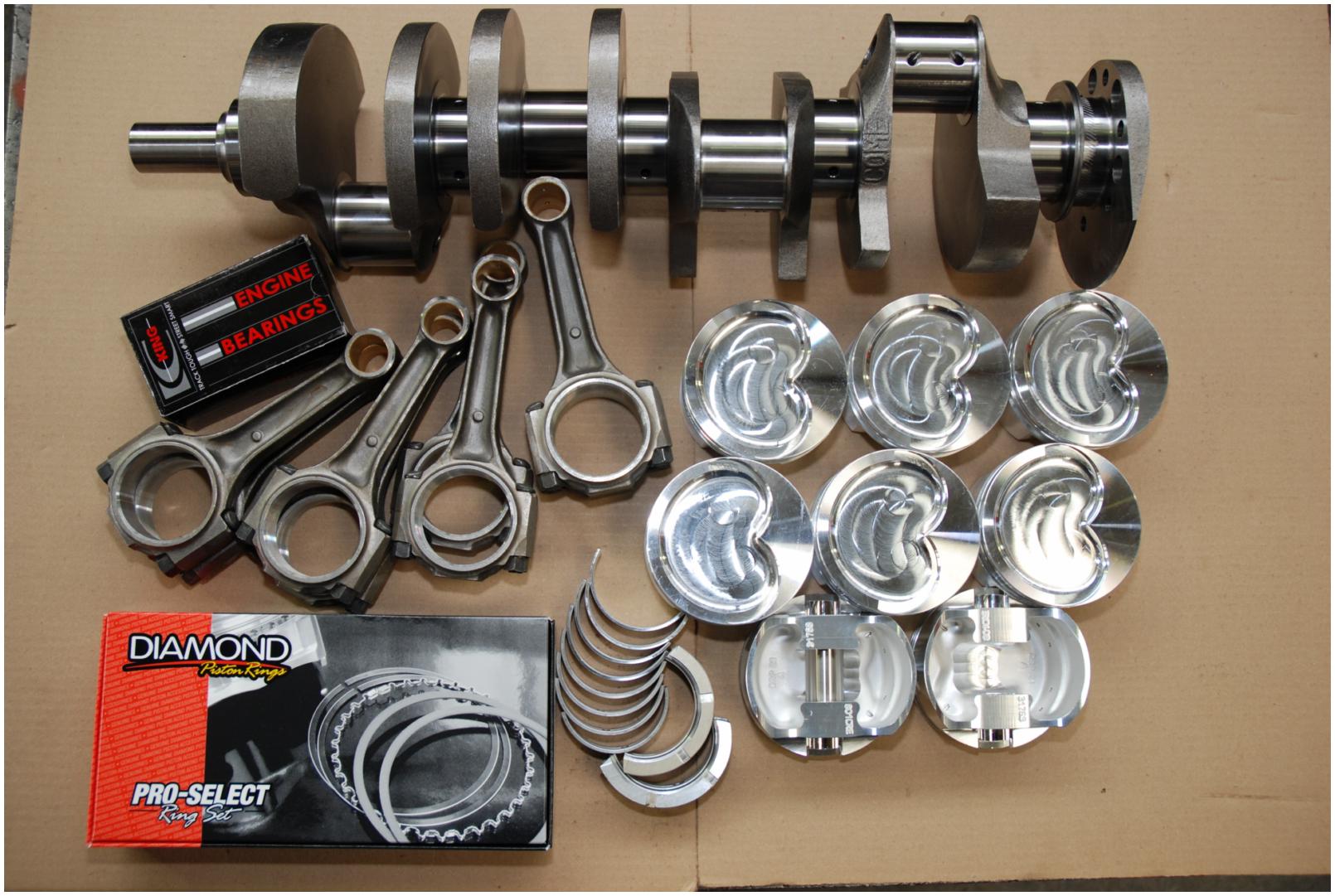 Catalog Item Type:
Kits
Fits Engine:
Holden V8
Component Category: Does not apply to this item Kit Category:
Stroker Kit
Package Type: Does not apply to this item Part Number: 396 HOLDEN KIT Specification Sheet:
Holden V8 Stroker kits and crankshafts
Price: $ 4 200.00 Discounted Price: Not Discounted Shipping Cost: $ 250.00
Total Cost with Shipping:
AUD 4,450.00
This is the BIG ONE! Our lowly old Holden V8 can easily be streched out to 396ci using a production cast iron cylinder block. You would be best off using the later model stronger cylinder blocks from the late 1980's onwards. Bores are still kept to a small oversize as the capacity increase is achieved with a longer 3.8750" stroke nodular cast iron 8 counterweight crank. Matched to our super strong billet plate 4340 steel bushed small end 5.850" length H Beam "Stroker" design conrods. Rods have ARP 7/16" 8740 bolts and the extra length provides an excellent rod/stroke ratio still easy on cylinder bores.
Custom forged pistons, moly rings, rod and main bearings complete this great assembly which is fully internally balanced so it can be dropped into a fully prepared block.
Keep in mind you will probably (most blocks) hit water while clearanciing these 396ci crank kits requiring welding of water jackets and Epirez grout filling to the bottom of the welsh plug holes.
Yes, it's more work and some more money but the power and torque potential is unmatched with any othe Holden combination. Reliability and long life is as good as any of the 355 or 383 strokers out there.
NOTE: components like rings and bearings may vary in terms of brands supplied.
Piston size +.030"
Flat top for 12:1 compression ratio
Dish top for between 10:1 and 11:1 compression ratios depending on combustion chamber volume. Please specify at the time of placing an order what you need.
Send Enquiry