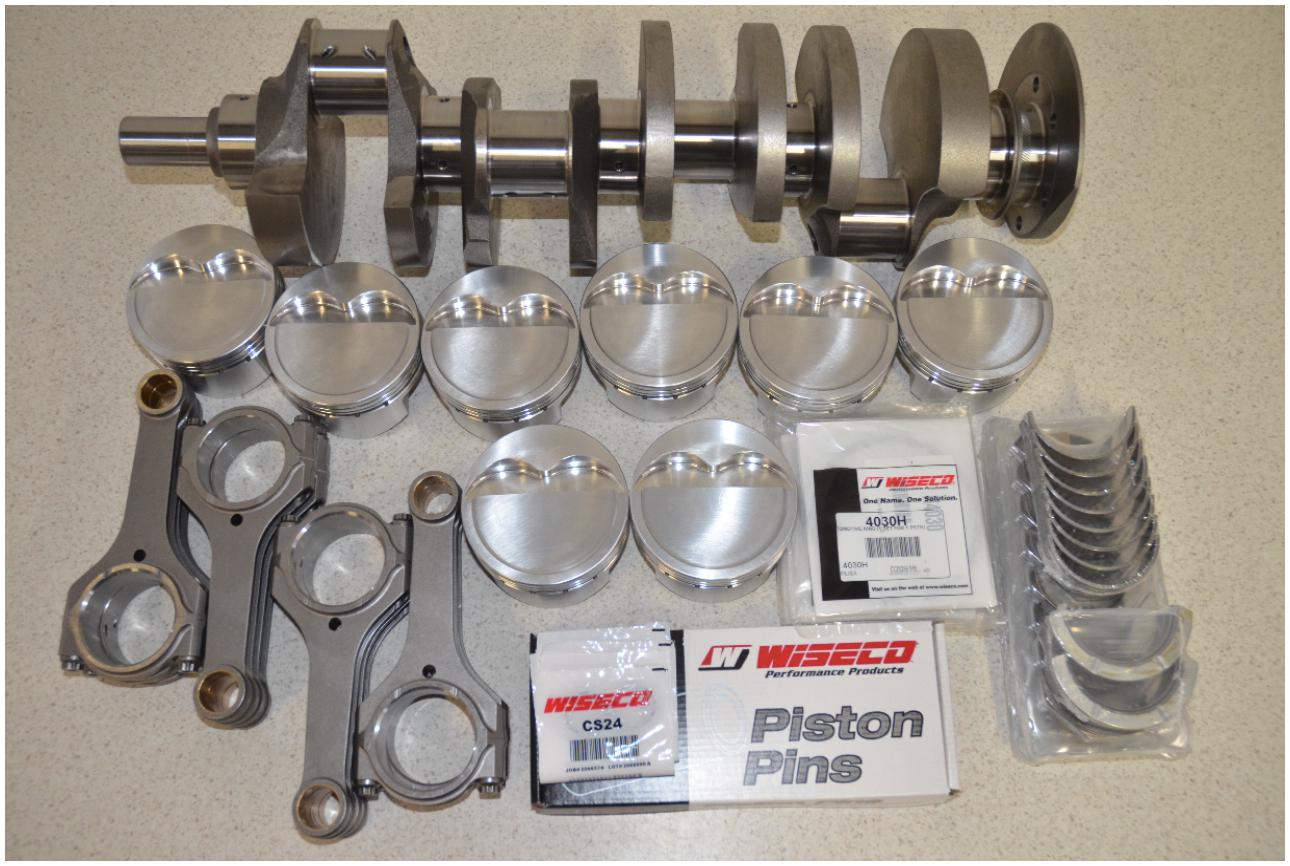 Catalog Item Type:
Kits
Fits Engine:
Holden V8
Component Category: Does not apply to this item Kit Category:
Stroker Kit
Package Type: Does not apply to this item Part Number: 383HOLUA Specification Sheet: Does not apply to this item Price: $ 3 750.00 Discounted Price: Not Discounted Shipping Cost: $ 250.00
Total Cost with Shipping:
AUD 4,000.00
This Premium stroker kit is for the Holden V8 (not LS engine) and includes...
1) COME 383ci nodular cast iron, 8 counterweight, cross drilled 3.750" stroke crankshaft. The toughest and easiest to balance crank in the business.
2) COME Billet 4340 steel "H" beam rods with 7/16" ARP capscrew bolts. Stroker design which greatly reduces clearance block grinding requirements which means you will never hit water again clearancing a 383 with "H" beam rods.. These are by far the strongest "H" beam rods on the market available at any price. They are not forgings but made from 4340 billet plate steel.
3) Wiseco forged -10.0cc pistons with moly rings. They will provide compression ratios from 10:1 up to over 11:1 with tailoring of deck heights and head chamber volumes.
4) King rod and main bearings.
You cannot buy this quality for this price anywhere. In fact we suggest you compare price to any other 355 stroker kit on offer with "H" beam rods and forged pistons. There is no comparison.
NOTE: This kit requires full balancing on all components.
Send Enquiry