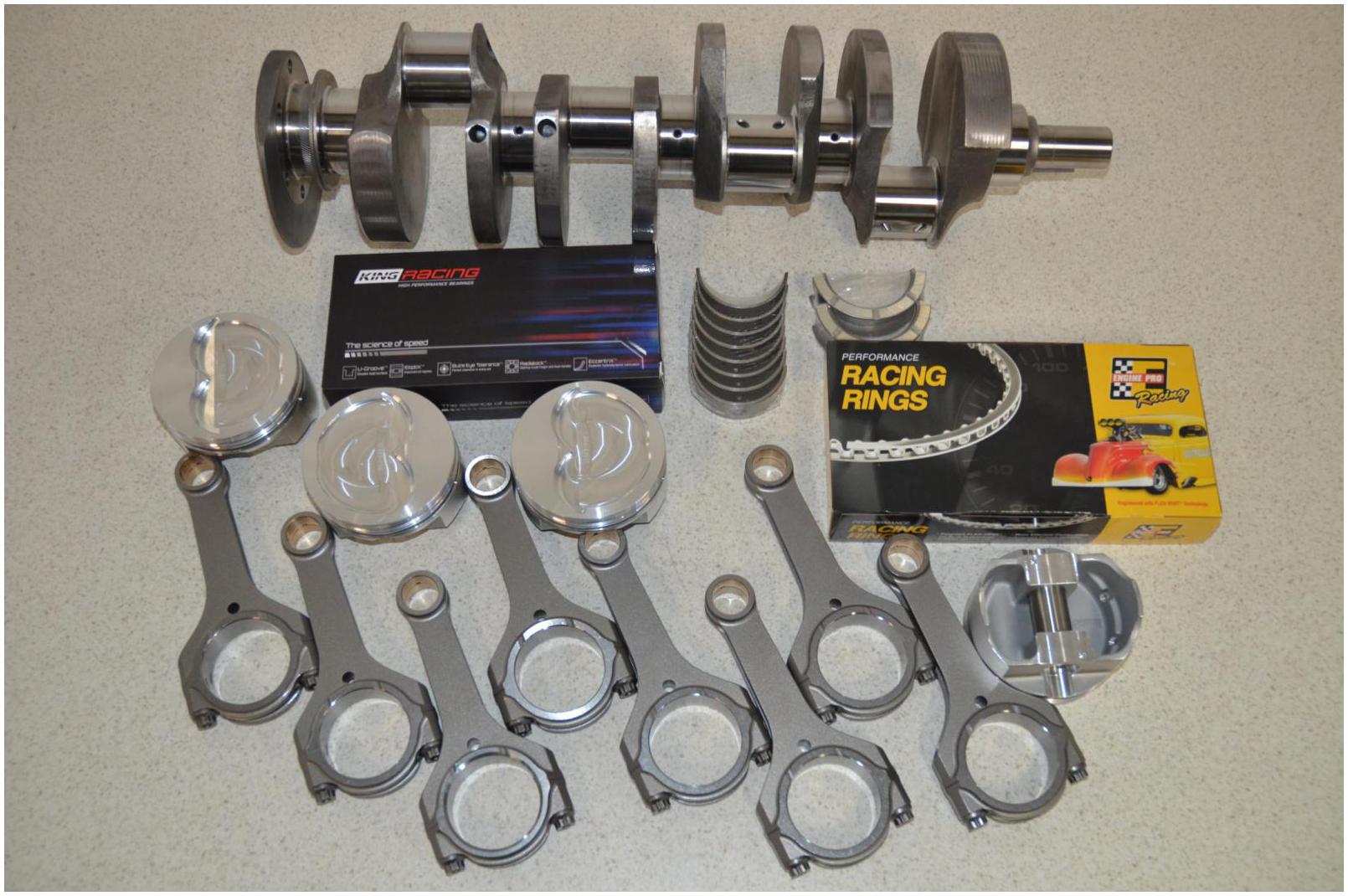 Catalog Item Type:
Kits
Fits Engine:
Holden V8
Component Category: Does not apply to this item Kit Category:
Stroker Kit
Package Type: Does not apply to this item Part Number: 383 PREMIUM HOLDEN Specification Sheet: Does not apply to this item Price: $ 3 850.00 Discounted Price: Not Discounted Shipping Cost: $ 250.00
Total Cost with Shipping:
AUD 4,100.00
A breakthrough for those of you out there intent on avoiding clearancing your cylinder block into the water jackets but wanting the strength of an "H" beam con rod in your 383 Holden V8. After extensive development effort we have designed and manufactured our latest 4340 billet steel "H" beam rods in a "stroker" version without sacrificing ANY strength and durability in the process. Now you can buy this "Premium" 383 stroker kit which comes with our normal super strong 8 counterweight nodular cast iron 3.750" stroke crankshaft, our new billet stroker design "H" beam 4340 steel rods with ARP 8740 7/16" bolts, Wiseco custom forged -10cc, -15cc or -7cc flat top pistons for full floating small end use, Wiseco or Hastings/Engine Pro moly piston rings, King rod and main bearings. Rod bearings are chamfered to clear our cranks large fillet radius. As always the entire rotating assembly is internally balanced with no additional balancing required.
When you receive this kit have your block machined and just bolt it in. We can fully machine your block for you if you are not close to a suitable machine shop. Call us for details.
Many engine builders and enthusiasts over the years have avoided building 383ci Holden engines because of the problem of clearancing into the water jackets. This meant welding of bulkheads in the main cap area of the block and the filling of the block water jackets to the bottom of welsh plug holes with Epirez machinery grout. This new 383 kit totally negates the need for this to be done. Now you will simply be clearancing your block to the same level as if you were building a 355ci Stroker with "H" beam rods. This is a big breakthrough and will give many the confidence to move up the capacity ladder to the 383ci version.
Frankly with all the wonderful heads and manifolds we have available, the Holden V8 is now more than effectively induction fed to justify the move to the "bigger" capacity engines.
Send Enquiry