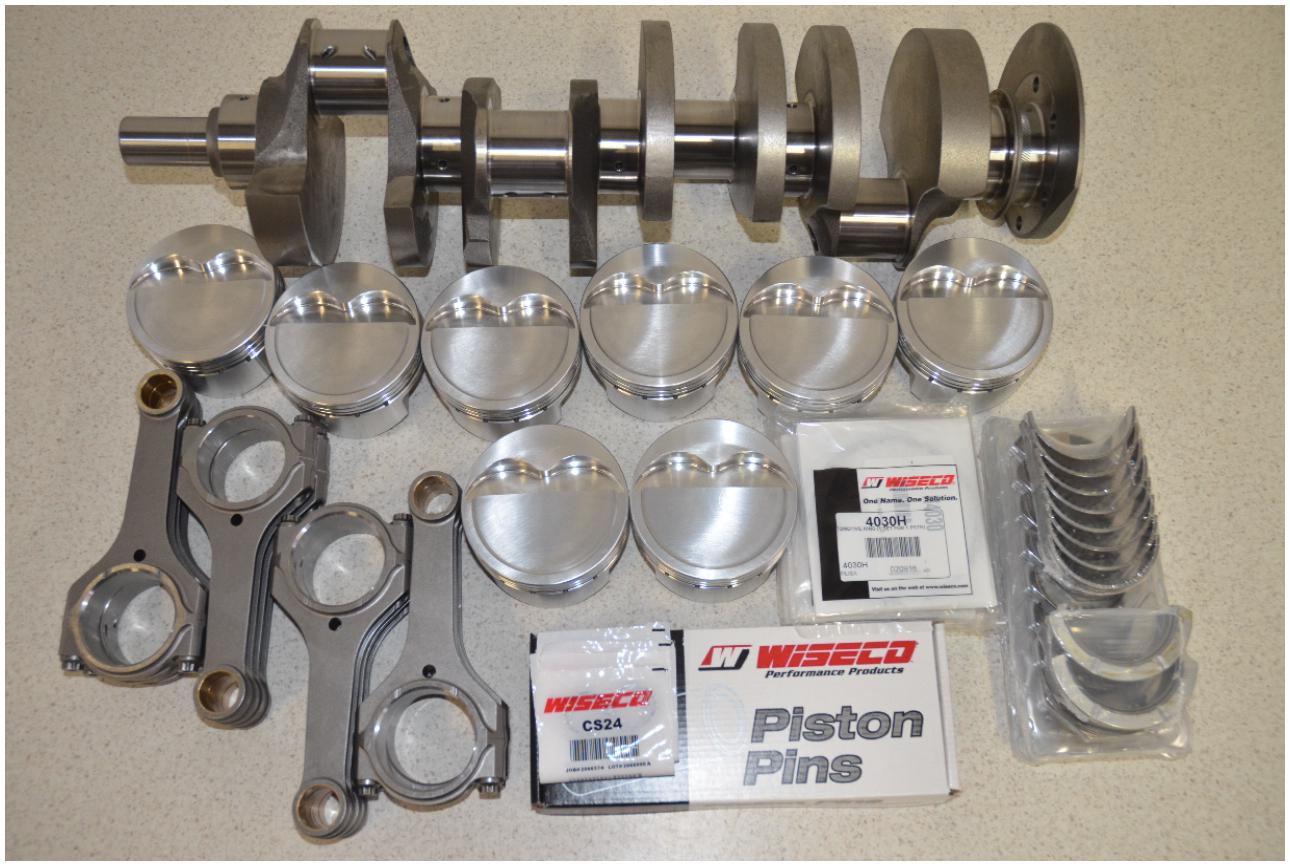 Catalog Item Type:
Kits
Fits Engine:
Holden V8
Component Category: Does not apply to this item Kit Category:
Stroker Kit
Package Type: Does not apply to this item Part Number: 383SSK Specification Sheet: Does not apply to this item Price: $ 6 000.00 Discounted Price:
$5 500.00
Shipping Cost: $ 220.00
Total Cost with Shipping:
AUD 5,720.00
The next level in our popular 383 Holden V8 Stroker kits. We have added new value and strength to our Premium Stroker kit with the substitution of the nodular cast iron crank for one of our billet 4340 STEEL cranks. Most users don't really need the steel version as our cast cranks will handle big power levels over 600bhp. However, if the application is endurance, boat racing, Speedway or just a strong street/strip engine where you just want to have the best possible parts...this is it!
This kit is comes fully balanced internally and requires no further balancing.
The kit comes with...
1) Our 3.750" stroke 8 counterweight, cross drilled, 4340 grade billet steel crank. Still by a huge margin the strongest, easiest to balance and smoothest running crank in the industry.
2) Wiseco forged custom -10cc dish top pistons in +.030" bore size with Wiseco moly rings. Compression ratios between 9.8:1 and over 11:1 are possible with these pistons depending on final deck height and your head combustion chamber volumes.
3) King rod and main bearings.
4) Our own billet 4340 steel 5.700" length "H" beam rods with 7/16" 8740 rod bolts fully radiused to ensure block clearancing does not need to penetrate into water jackets. No welding or grouting is required and you have the strongest rods available anywhere for virtually any performance level.
This is the toughest 383 crank kit for normally aspirated or N2O use you will find anywhere
Send Enquiry