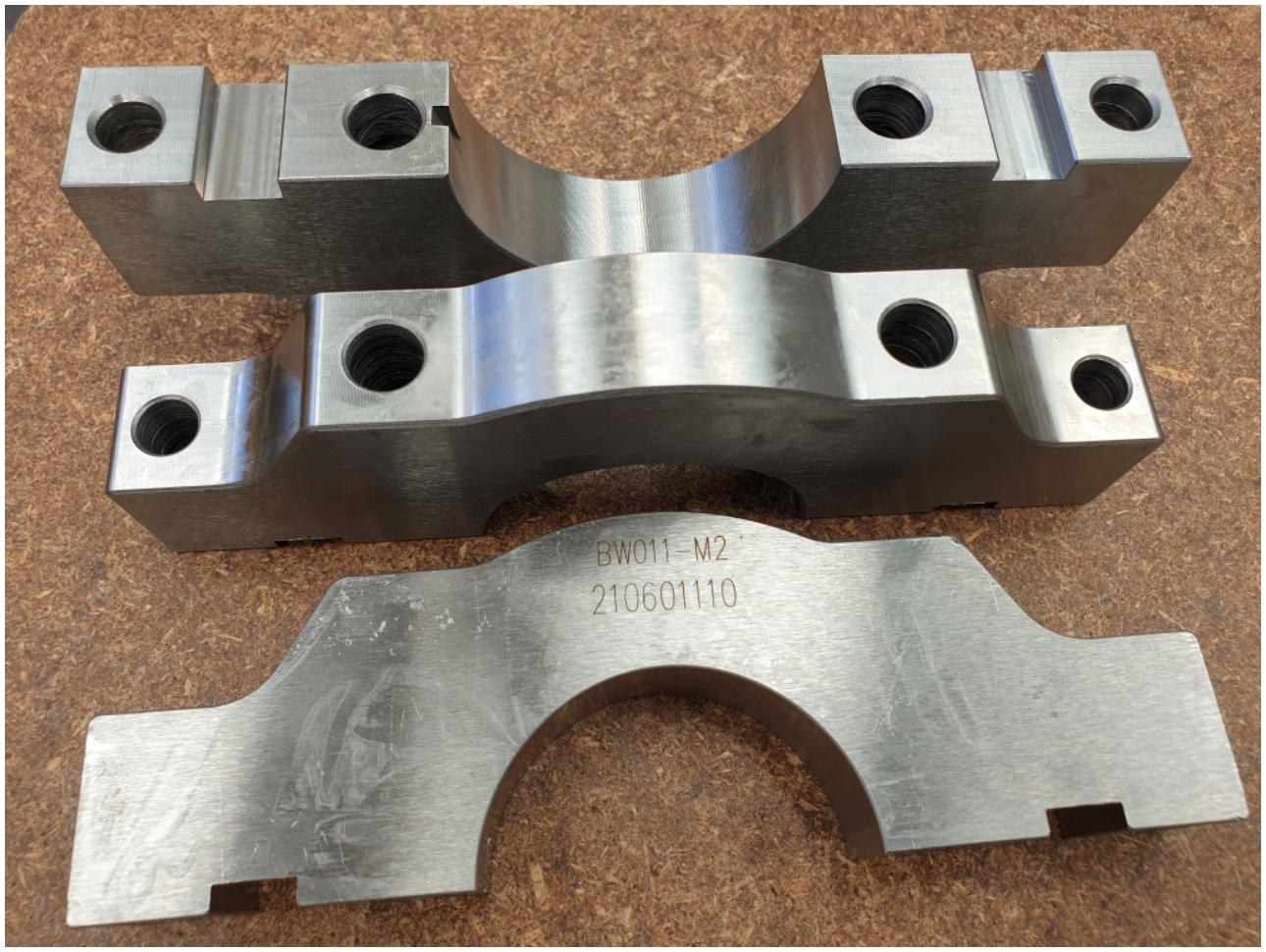 Catalog Item Type:
Components
Fits Engine:
Holden V8
Component Category:
Main Bearing Caps
Kit Category: Does not apply to this item Package Type: Does not apply to this item Part Number: 4BOLTHV8 Specification Sheet: Does not apply to this item Price: $400.00 Discounted Price: Not Discounted Shipping Cost: $ 50.00
Total Cost with Shipping:
AUD 450.00
The Holden V8 block is totally successful with its original 2 bolt main bearing caps with power levels up to about 480-500 BHP. This is factored with an RPM range under 6500.
Unfortunately we hear customers telling us they will be using a stud girdle for the main bearing caps to increase the capacity rating of the stock 2 bolt main bearing setup. Bottom line...when the power and torque as well as RPM levels climb the ONLY way to secure the crankshaft successfully in a Holden V8 block is a 4 bolt main cap conversion the way we have always done it.
Our caps have stepped tongue in groove style cap bases which require more machinework to fit, but the fact is they will never move side ways or vertically. The stepped cap locates in the machined registers so effectively that bearing and crank life in high horsepower applications is greatly enhanced.
Our caps are machined from K1045 Duraflex tool steel to accept conventional 7/16" 2 bolt main stud kits. The outer bolt hole is 10mm in straight form to provide final sideways support. We use a 12mm straight configuration for two reasons...
1) The factory cast iron blocks have very little material in the main bearing bulkhead area. This means the smaller material area will provide insufficient support for larger diameter or splayed bolt threads. We addressed this with our alloy block where we do use a splayed outer bolt design because the material in our alloy block is nearly three times thicker than that of the factory cast iron block. 
2) Secondly, using a smaller 10mm bolt versus a traditional 7/16" fastener reduces cylinder bore distortion significantly by impacting less on the relatively light weight bulkhead casting area.
Our suggestion is to think carefully before saving money in not fitting such design 4 bolt main caps versus a 2 bolt stud with factory caps and a stud girdle. There really is no comparison in load carrying capacity and securing the main caps to your block with virtually zero opportunity for caps to "walk".
Our 4 bolt kit set includes the three centre main caps and the outer 10mm capscrew fasteners.
Send Enquiry