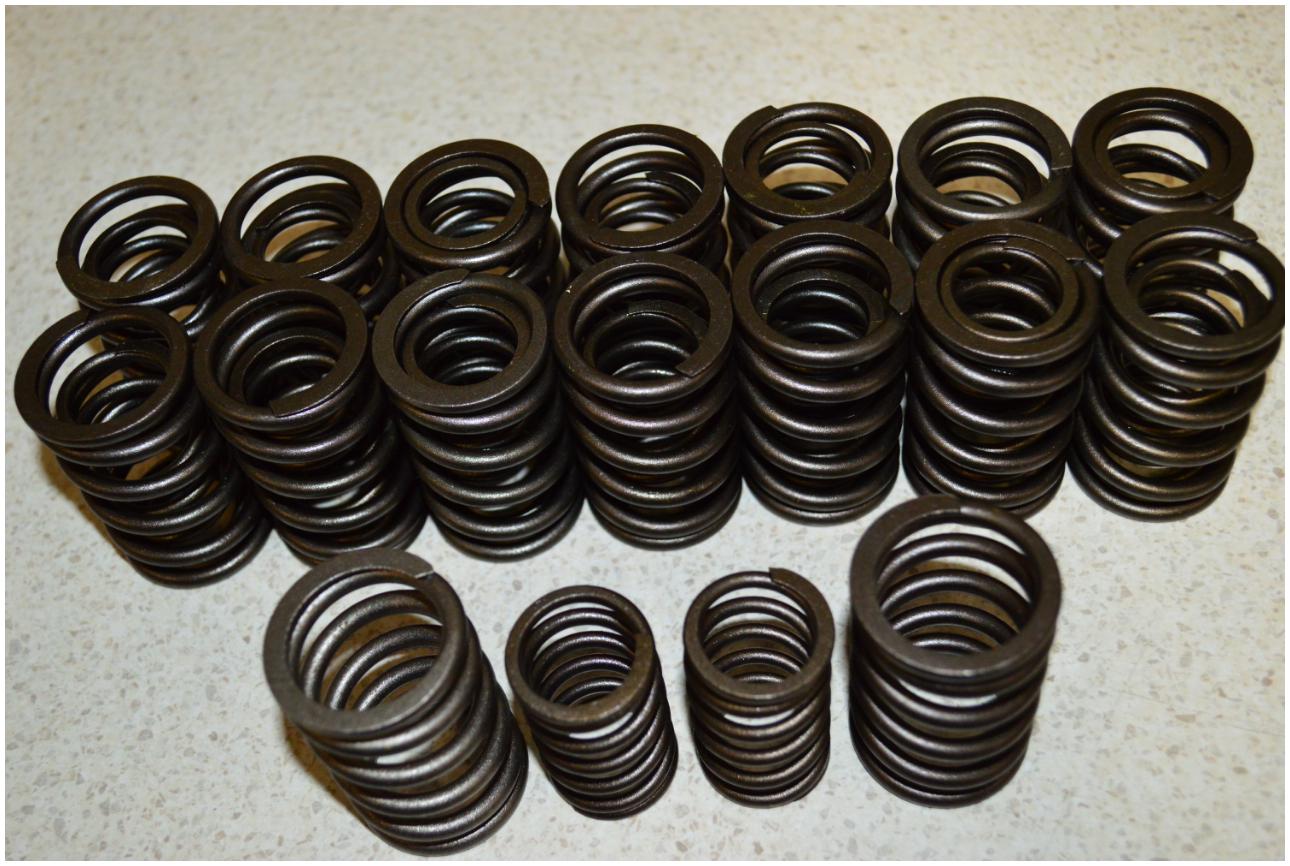 Catalog Item Type:
Components
Fits Engine:
Holden V8
Component Category:
Valve Springs
Kit Category: Does not apply to this item Package Type: Does not apply to this item Part Number: VNSH DUAL COIL Specification Sheet: Does not apply to this item Price: $240.00 Discounted Price: Not Discounted Shipping Cost: $ 40.00
Total Cost with Shipping:
AUD 280.00
These are the same dual coil 1.450" diameter springs we use in our Holden V8 alloy heads. They are designed for most flat tappet solid or hydraulic lifter camshaft profiles and most hydraulic roller cam profiles particularly in Holden V8 engines. They feature...
1) Seat pressures of 140lbs. @ 1.750" installed height and 330lbs open @ .600" lift. (different installed heights will result in different seat and open pressures)
2) Coil bind @ .670" lift provides excellent flexibility in covering the widest possible range of camshaft profiles.
3) Can be used in many other engines including Small Block Chev, many Ford and other U.S V8 engine families.
Send Enquiry