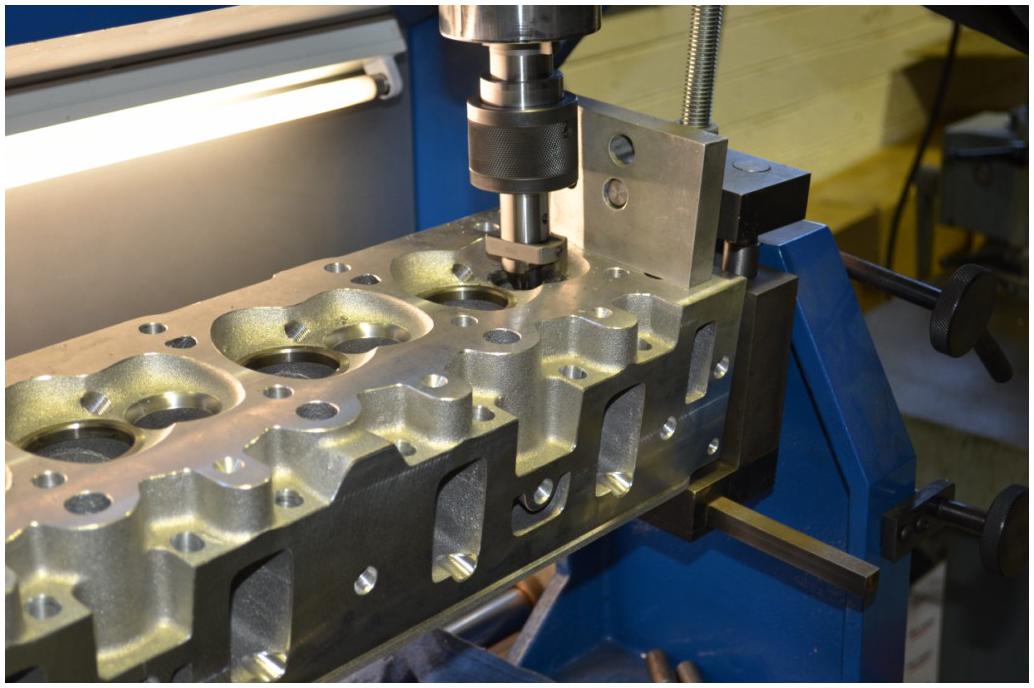 After 15 years of development the latest "590" Series alloy VN style heads for the Holden V8 are the best Street/Strip power makers available anywhere.
These heads flow over 600hp out of the box with a small 183cc port volume intake runner and should be a persons first choice for any engine combination to around the 400-500bhp mark in a street or street/strip engine.
Producing incredible torque and response particularly in the smaller 5 litre or 355ci
Stroker engines you cannot buy a better cylinder head anywhere or even attempt to modify a factory cast iron head to produce similar results for the cost of our 590 heads.
With a 22kg weight saving. A fully developed unique combustion chamber design. Fully machined to accept any aftermarket 7/16" stud or shaft mount roller rockers.
Heads supplied unassembled with seats cut and stainless 2.08" intake and 1.6" exhaust valves, pushrod guide plates, positive stem seals. You will need to purchase matching valve springs, retainers, locks and steel spring seats from your cam supplier to complete these heads. Heads are supplied with approximately 61-62cc combustion chamber sizes but with the extra thick deck surfaces they can be safely milled to around 50cc's depending on compression ratios required.
The 590 like the 600 heads have hard stellite valve seats for use with any fuels. Solid bronze valve guides.
Port placement is standard GMH which allows any aftermarket or factory intakes and exhaust manifolds/extractors to bolt right on.
The same applies to accessory mounting for air-con, power steering and alternators. The heads are a direct repalcement in this regard.
Fully re-designed water jackets provide improved cylinder to cylinder cooling consistency and the chambers allow large increases in compression ratio possibilities without detonation on pump fuels.
Send Enquiry