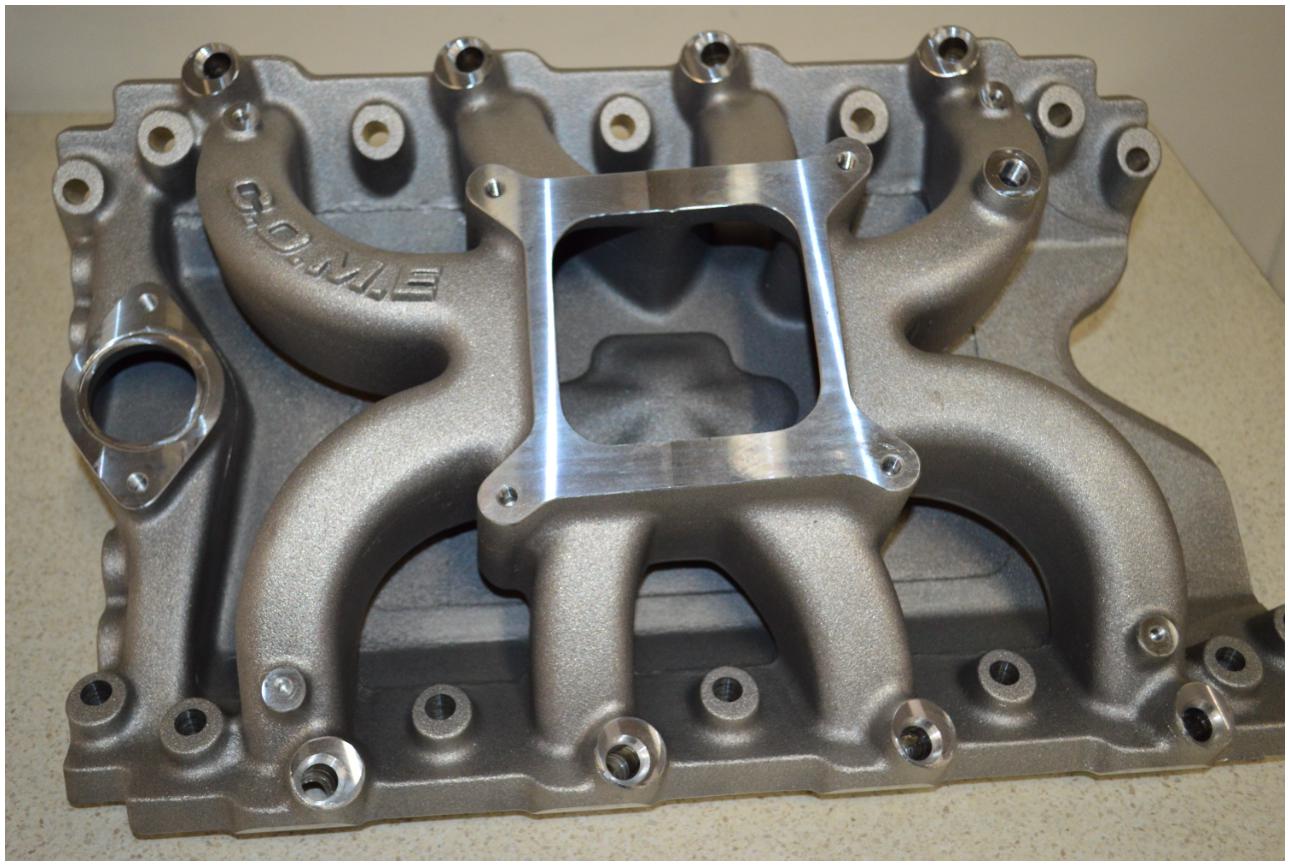 Catalog Item Type:
Components
Fits Engine:
Holden V8
Component Category:
Intake Manifolds
Kit Category: Does not apply to this item Package Type: Does not apply to this item Part Number: COME 4BT EFI Specification Sheet: Does not apply to this item Price: $1 200.00 Discounted Price: Not Discounted Shipping Cost: $ 100.00
Total Cost with Shipping:
AUD 1,300.00
After several years of development the COME Racing "4BT" model single plane, single 4 barrel manifold has revolutionized the Holden V8's performance potential.
The design brief was simple. Achieving all the goals set out in the design brief were painstakingly difficult. We knew they were achieveable and stuck to the development program.
We wanted a manifold that...
Produced more power and torque than any other on the market;
Would fit under the bonnet of any Holden vehicles without the necessity of fitting hood scoops; Maximum height 145mm above end seal surface.
Will support the broadest range of engine capacities from 304ci to 427ci in carb or 4 barrel EFI throttle body combinations;
Was the most effective power and torque maker without the use of carb spacers except in the more extreme end of the power spectrum;
Had a cost level more competitive than any other Australian made manifold for the Holden V8 with VN style heads;
Required none or at most, a minimum of port matching to produce excellent results;
Produced the best possible air/fuel cylinder to cylinder mixture distribution right out of the box;
Fits onto any VN style Holden factory or aftermarket alloy cylinder heads with no modifications.
Our design brief was totally fulfilled and you the consumer have the best single 4 barrel intake manifold on the market with all the benefits and absolutely no downsides.
This version has all the positive attributes of the carburettor version but is pre-drilled to accept fuel injectors in each port. It also has cast in drilled and tapped bosses to alloy for simple spacers and bolts to enable you to attach factory or aftermarket fuel rails in the stock location. (these are supplied)
You will require the use of a suitable 4 barrel (Holley square pattern) throttle body with appropriate sensors fitted (not supplied). This manifold works extremely well for both carb or EFI use although our personal preference is the use of our EFI specific Twin Throttle Body EFI intake for EFI applications.
http://comeracing.com/catalog/component/come-twin-throttle-body-and-tunn...
The Twin Throttle Body intake provides the same power potential as this 4 barrel intake but in street applications it provides better driveability and cooler intake air temepratures for greater efficiency.
This carb style manifold is for those who are more interested in a weekend strip car rather than street efficiency and daily driveability.
Send Enquiry