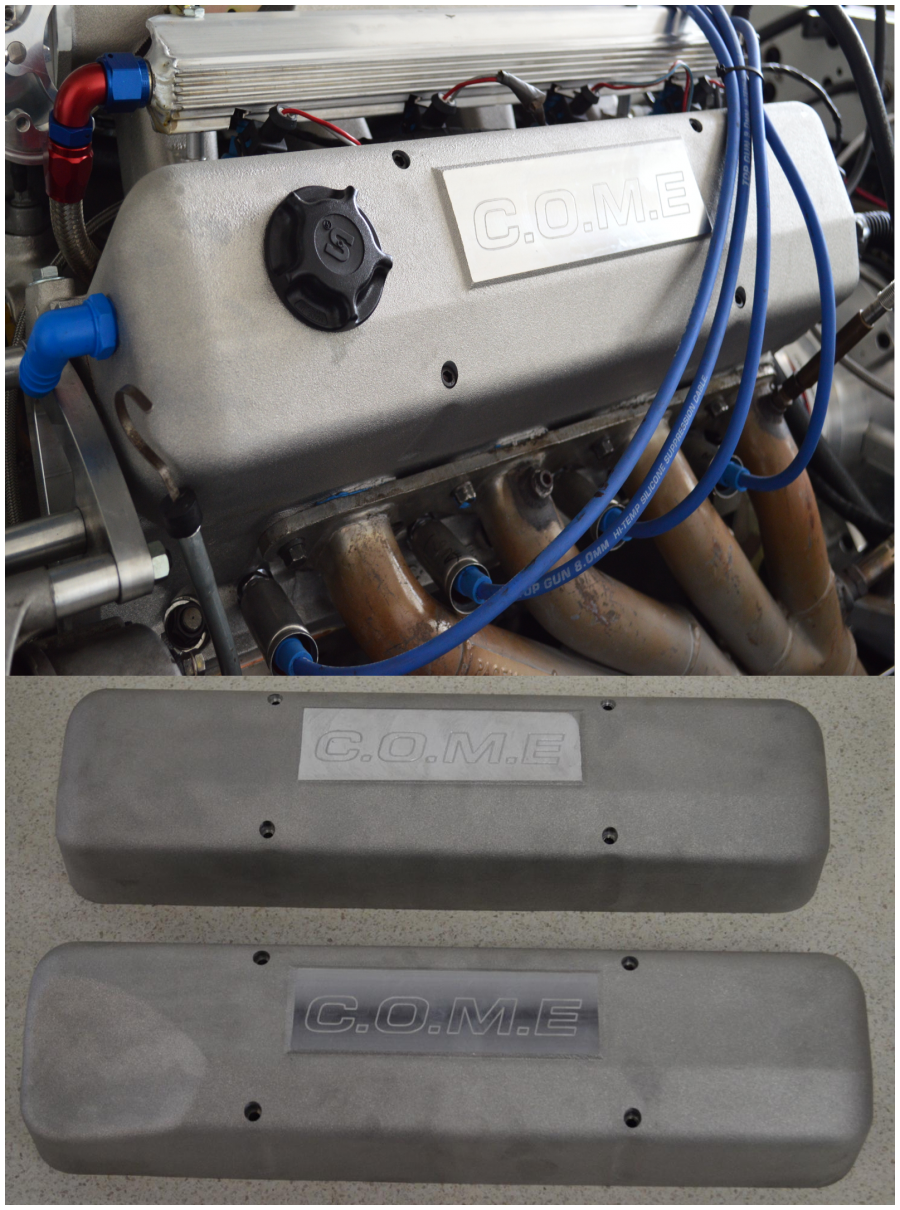 Catalog Item Type:
Components
Fits Engine:
Holden V8
Component Category:
Valve Covers
Kit Category: Does not apply to this item Package Type: Does not apply to this item Part Number: COME VNVCB Specification Sheet: Does not apply to this item Price: $880.00 Discounted Price: Not Discounted Shipping Cost: $ 100.00
Total Cost with Shipping:
AUD 980.00
Finally valve covers that will not leak. Fully machined gasket faces work with any rocker cover gaskets.
Room to fit any roller rocker systems.
Available with symmetrical design or one side with Commodore power brake booster cutout for all late model Commodores.
Fitted with real baffles that are 100% effective.
Capscrew fasteners with 4 point design so you don't need to fiddle with the hard to reach factory end fasteners. Makes valve adjustments easy and fast.
Australian made virgin heat treated alloy.
Send Enquiry