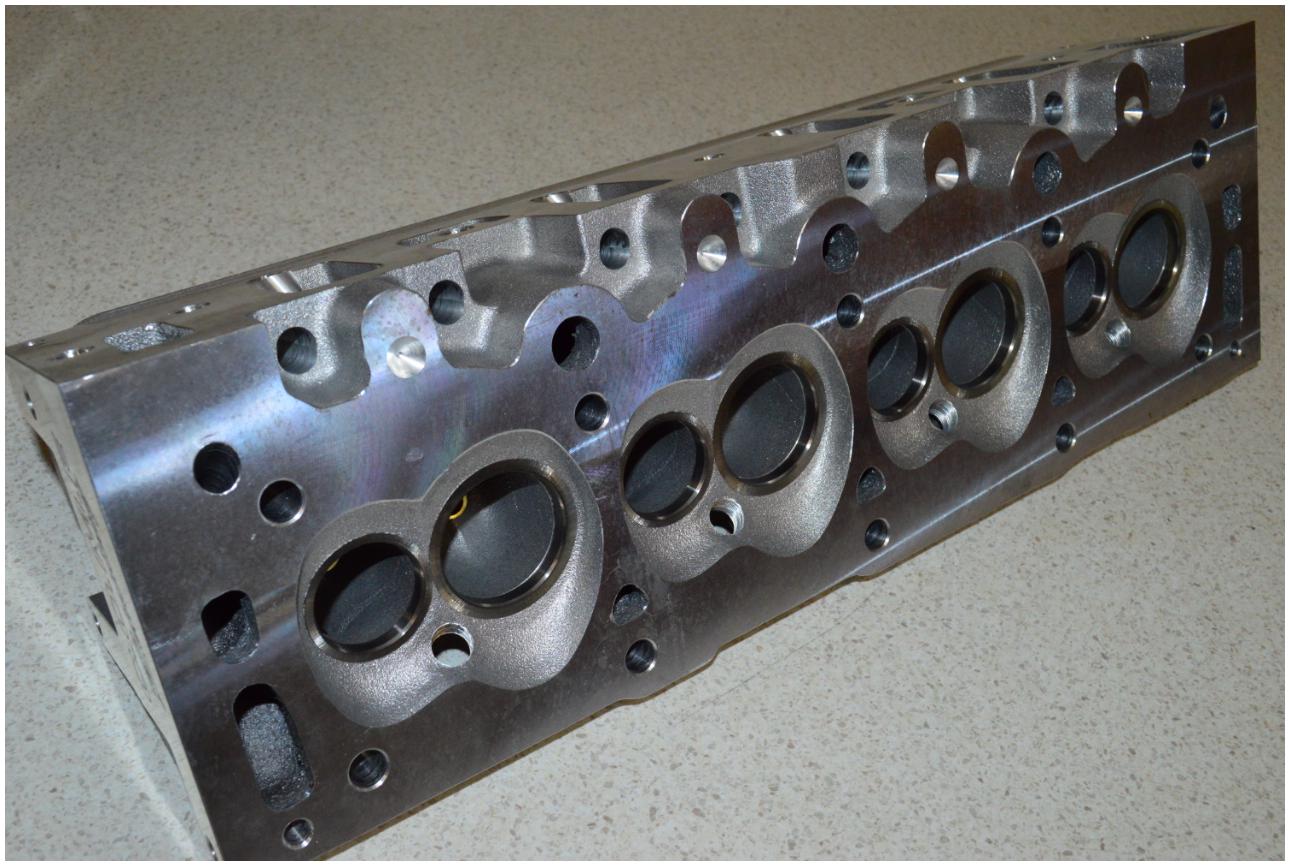 Our fantastic "590" Series alloy VN Holden V8 heads are available in bare form.
These heads come with our stellite seats installed along with solid bronze valve guides.
Valve seats are fully cut and ready to receive your valves. They are cut for 2.08" intake and 1.60" exhaust valves flowing over 600hp out of the box.
Trade customers who specialise in cylinder head preparation will have the best possible platform for making maximum power for their customers with street/strip engines up to 383ci in capacity, with these heads. You only need to outfit the heads with 2.08" intake and 1.60" exhaust valves, steel spring seats, 7/16" screw in studs and guideplates, stem seals and your cam profiles matching spring, retainer valve lock package.
To ensure the ideal compression ratio for your combination your head shop or engine builder can check cc volume of the heads and mill gasket faces as needed. They are delivered with 61-62cc chambers and can safely be flat milled to 50cc's. The heads have very thick deck surfaces.
See the enclosed specification sheet for full flow charts of our 590 heads in fully prepared form but with no porting.
Send Enquiry