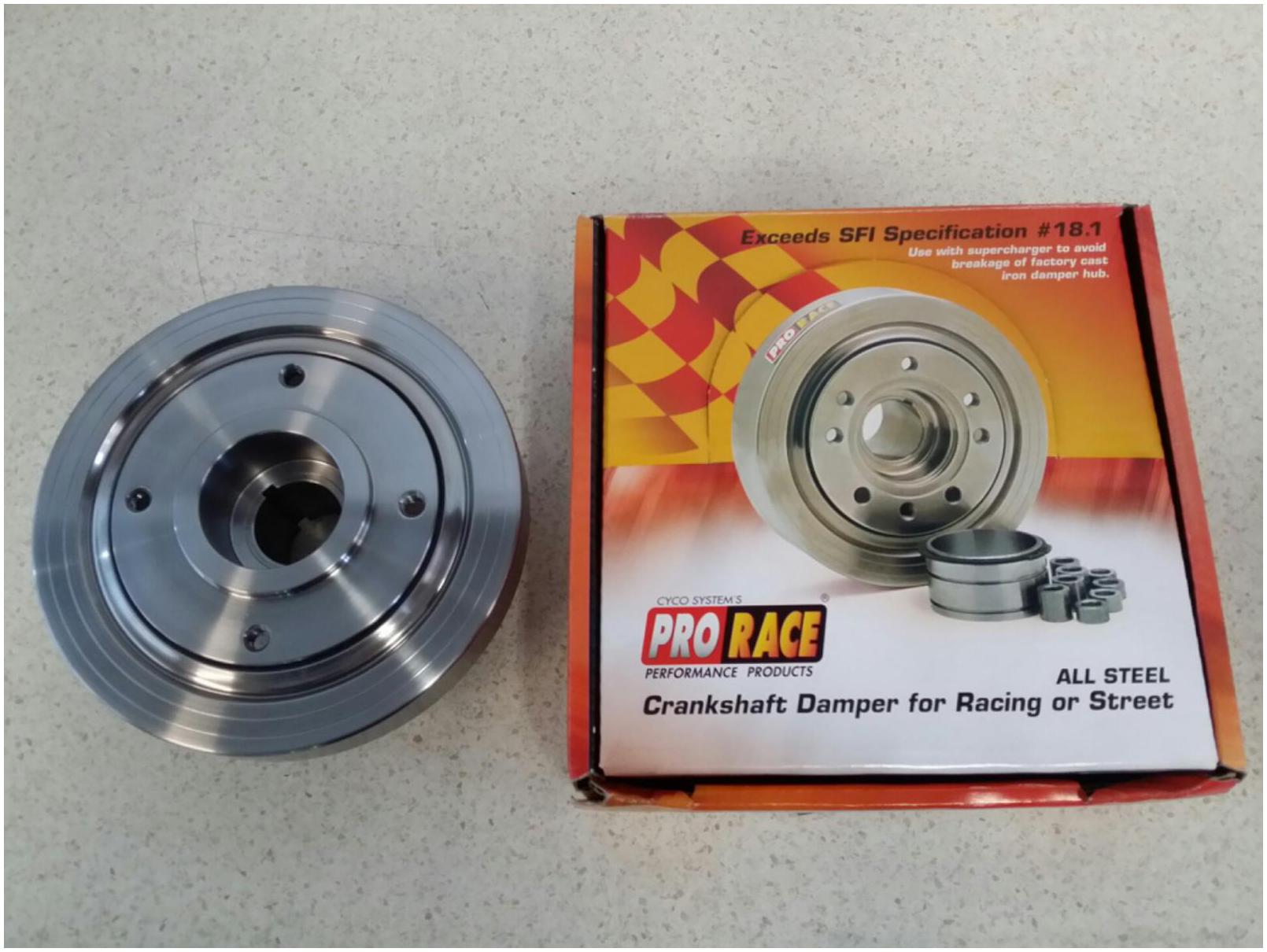 Catalog Item Type:
Components
Fits Engine:
Holden V8
Component Category:
Harmonic Balancer
Kit Category: Does not apply to this item Package Type: Does not apply to this item Part Number: PBHV8STEEL Specification Sheet: Does not apply to this item Price: $450.00 Discounted Price: Not Discounted Shipping Cost: $ 50.00
Total Cost with Shipping:
AUD 500.00
These balancers are fitted to all of our high performance and competition engines. They are the strongest and most reliable Holden V8 balancer on the market today. Whether the engine you are building is for boost or normally aspirated use the harmonic balancer is extremely critical in absorbing vibrations and dampening harmonics as the engines cycles.
These Pro Race all steel encapsulated balancers are manufactured right here in Australia. Their design makes it virtually impossible for the outer steel ring to separate from the solid steel hub. Even a good street engine will benefit from the fitting of this all steel design. Stock type cast iron replacement balancers can only handle so much in the way of load, rpm and blower drive force. The logic is no different to using a steel flywheel versus an OEM style cast iron flywheel behind any engine which makes reasonable power and torque.
Treat your engine to one of these steel Pro Race balancers and never again worry about outer ring and hub slippage. More importantly provide your new engine with the most effective tool to dampen out vibratory forces. This means longer bearing and crankshaft life and smoother operation.
Send Enquiry