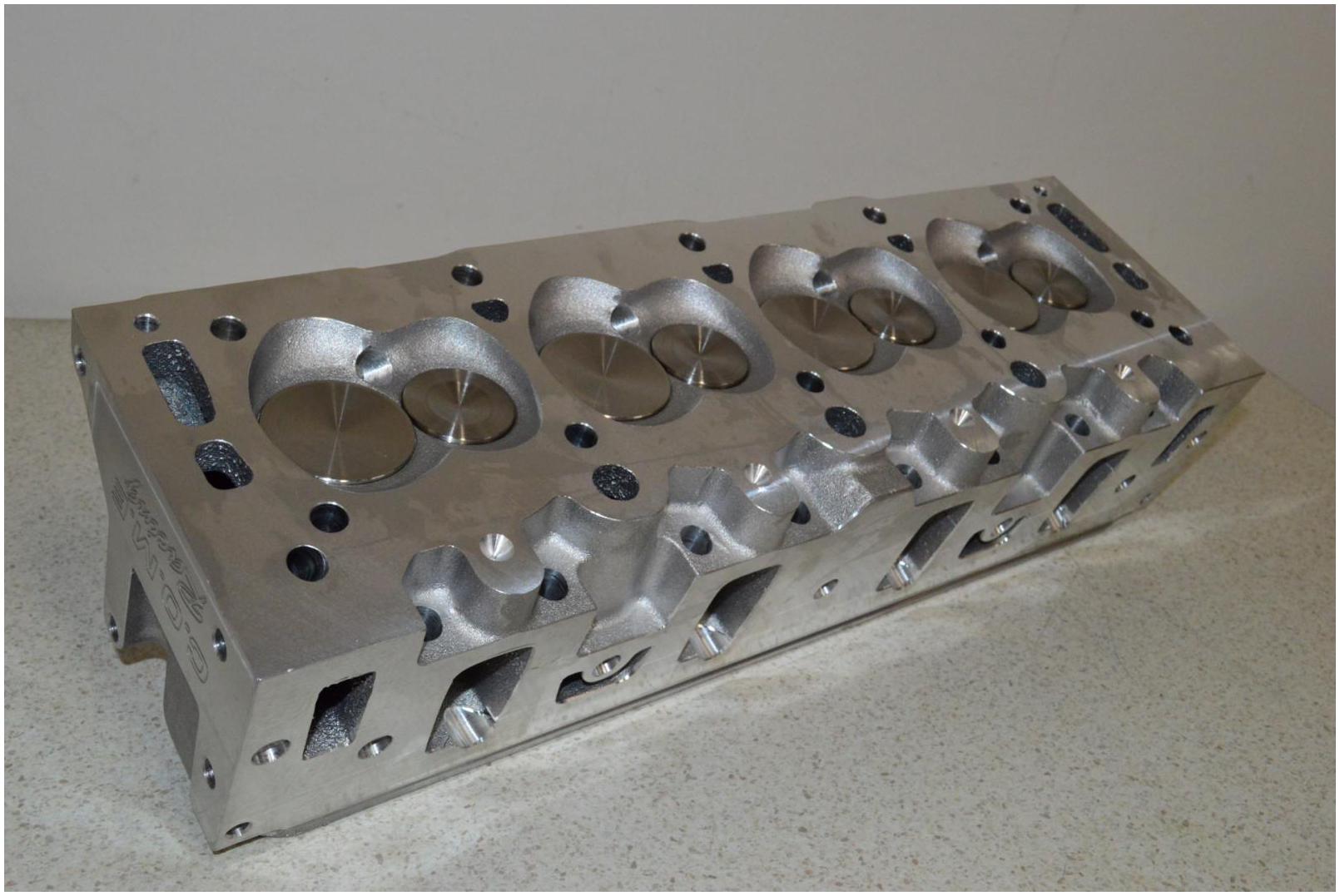 COME Racing 600 Series heads are an out of the box power maker beyond any other cylinder head in stock unported form on the market.
This head is not a replacement for the current 590 heads but provides another option for Holden V8 engine builders and owners looking for maximum potential power outputs in a conventional VN or EFI style Holden cylinder head.
The current 590 heads flow over 590hp out of the box with a small 182cc port volume intake runner and should be a persons first choice for any engine combination to around the 470bhp-500bhp mark in a street or street/strip engine. Producing incredible torque and response particularly in the smaller 5 litre or 355ci Stroker engines you cannot buy a better cylinder head anywhere or even attempt to modify a factory cast iron head to produce similar results for the cost of our 590 heads.
Our new head known as the "600 Series" heads provides the next performance level in an "out of the box" unported head previously thought impossible to achieve. When one looks at the numbers these heads flow it's really a no brainer for anyone considering the ultimate in Holden V8 head choices.
For high rpm normally aspirated use or incredible outputs with boost due to the best possible exhaust port configuration you can't go past these amazing 600 heads.
Supplied unassembled with seats cut and stainless 2.08" intake and 1.6" exhaust valves. Our proprietary 1.450" dual coil flat tappet or hydraulic cam springs, moly steel retainers, locks and positive seals. Nominal chamber volumes can be tailored to your needs from 62cc's down to 52cc's. Mill heads as required. They have extra thick decks and are made to be modified when required.
Flow data in CFM @28" test pressures with the as cast 207cc intake runner volume and 2.08" intake valve
.100"...64.3
.200"..142.7
.300"..206.0
.400"..262.4
.500"..288.5...594hp potential
.600"..304.2...627hp potential
.700"..309.1...637hp potential
.800"..311.2...641hp potential
Another breakthrough is the matching Exhaust port which flows through a 1.60" valve @28" test pressure...
.100"...52.5
.200"..111.6
.300"..161.1
.400"..184.0
.500"..207.5
.600"..218.1
.700"..223.7
.800"..227.0
Send Enquiry