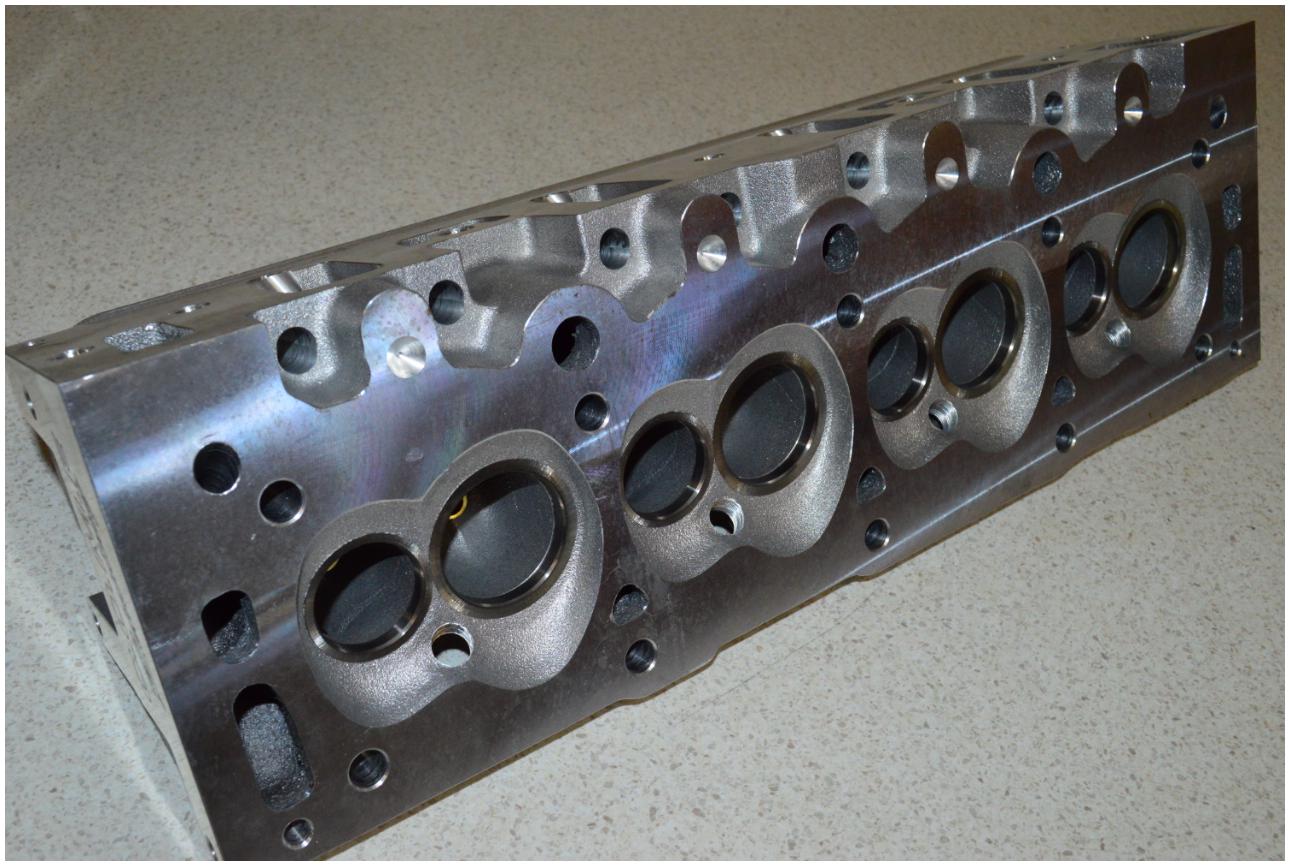 For those wanting to do their own seat and port preparation, our fantastic "590" Series alloy VN Holden V8 heads are available in bare form.
These heads come with our stellite seats installed along with solid bronze valve guides.
You will need to cut seats to suit whichever valves you decide to use and final valve guide honing to suit your valve stem diameters.
Trade customers who specialise in cylinder head preparation will have the best possible platform for making maximum power for their customers with street/strip engines up to 383ci in capacity, with these heads.
In most cases however even trade companies not doing their own head work should evaluate the cost of having a local head shop to do the preparation work versus buying our fully prepared COMPLETE heads.
See the enclosed specification sheet for full flow charts of our 590 heads in fully prepared form but with no porting.
Send Enquiry