Submitted by

Sam

on Mon, 04/03/2013 - 16:13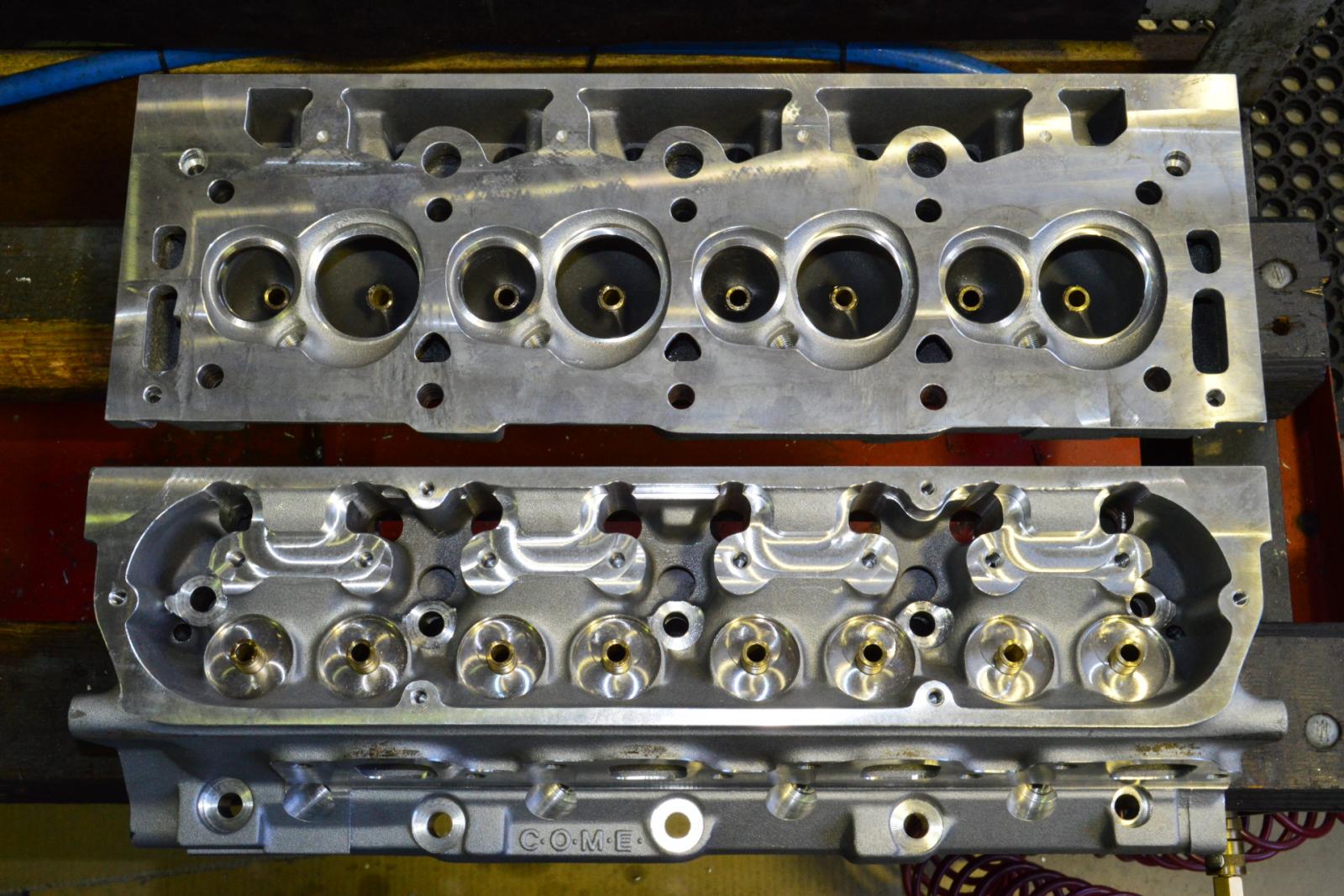 After a 2 year hiatus we are proceeding with the final development work on our most powerful cylinder heads for the Holden V8, our "700" Series VN style alloy heads.
With out of the box airflows in the 740+bhp range for intake ports these heads will be the only ones worth using for big Stroker Holden V8 race or severe use application engines.
The heads will work with any production or aftermarket intake manifolds and exhaust headers. We've already tested these heads on a strong Bracket Race 396ci Holden Stroker engine with flat tappet solid lifter cam and made 651 BHP compared to the same engine making 588 BHP with our out of the box 600 Series heads. No other parameters were changed.
Same intake, carb, ignition, headers, compression ratio were used for both types of heads so the results are quite impressive.
Key features of these new design heads...
1) LS Chevy style valvetrain, lightweight with 1.7:1 rocker ratio. L76, L98, LS3 valve diameters and 8mm valve stems.
2) Raised intake ports with 230cc intake runners.
3) Specially designed combustion chamber and spark plug positioning.
4) Huge oil drainback holes to solve a common problem with typical Holden V8 heads.
5) Production or aftermarket valve covers, intake manifolds and exhaust headers fit straight on. Intakes need spacers for the end rails which will be supplied.
6) Completely re-designed water jackets for more consistent cylinder to cylinder cooling.
These heads will bring the Holden V8 in the same league in terms of power per cubic inch as the most powerful current designed modern LS V8 and similar engines easily.
Watch this space for further updates as we get back fully into the final development stage. Our workshop move in 2010 put a hold on this project but we are back on track and will make these available as soon as final development is completed later on in 2013.