Submitted by

Sam

on Thu, 23/02/2017 - 10:23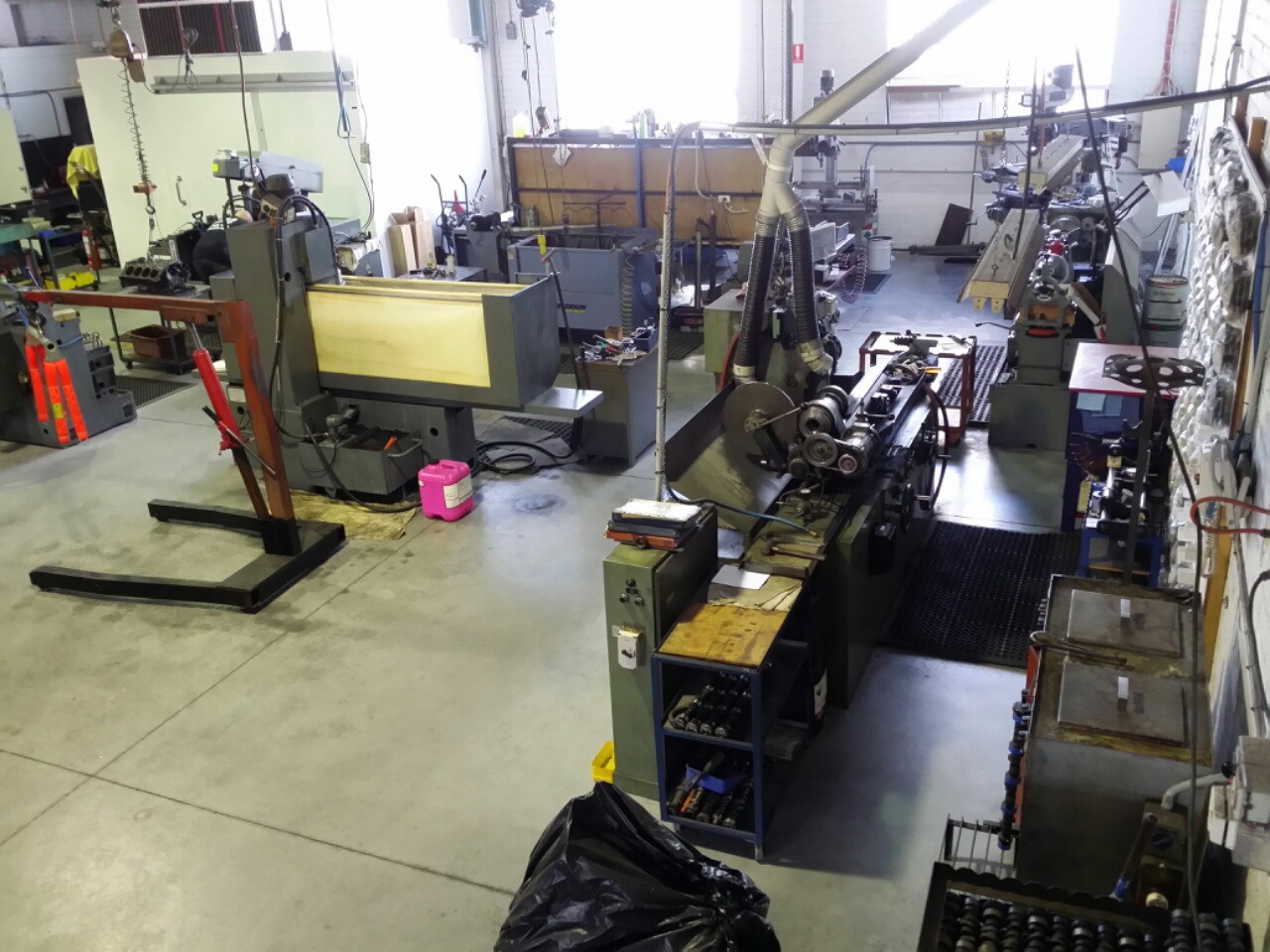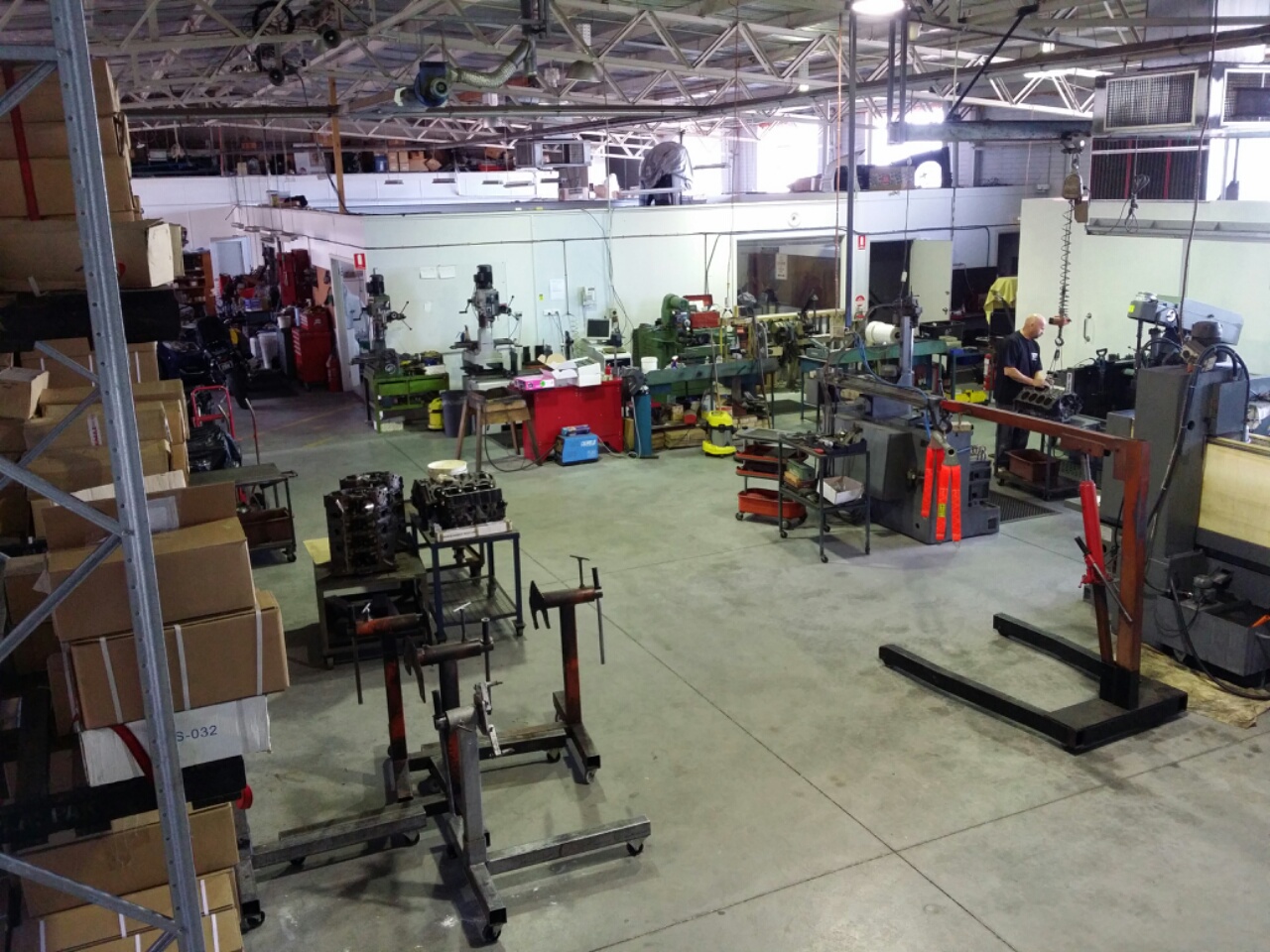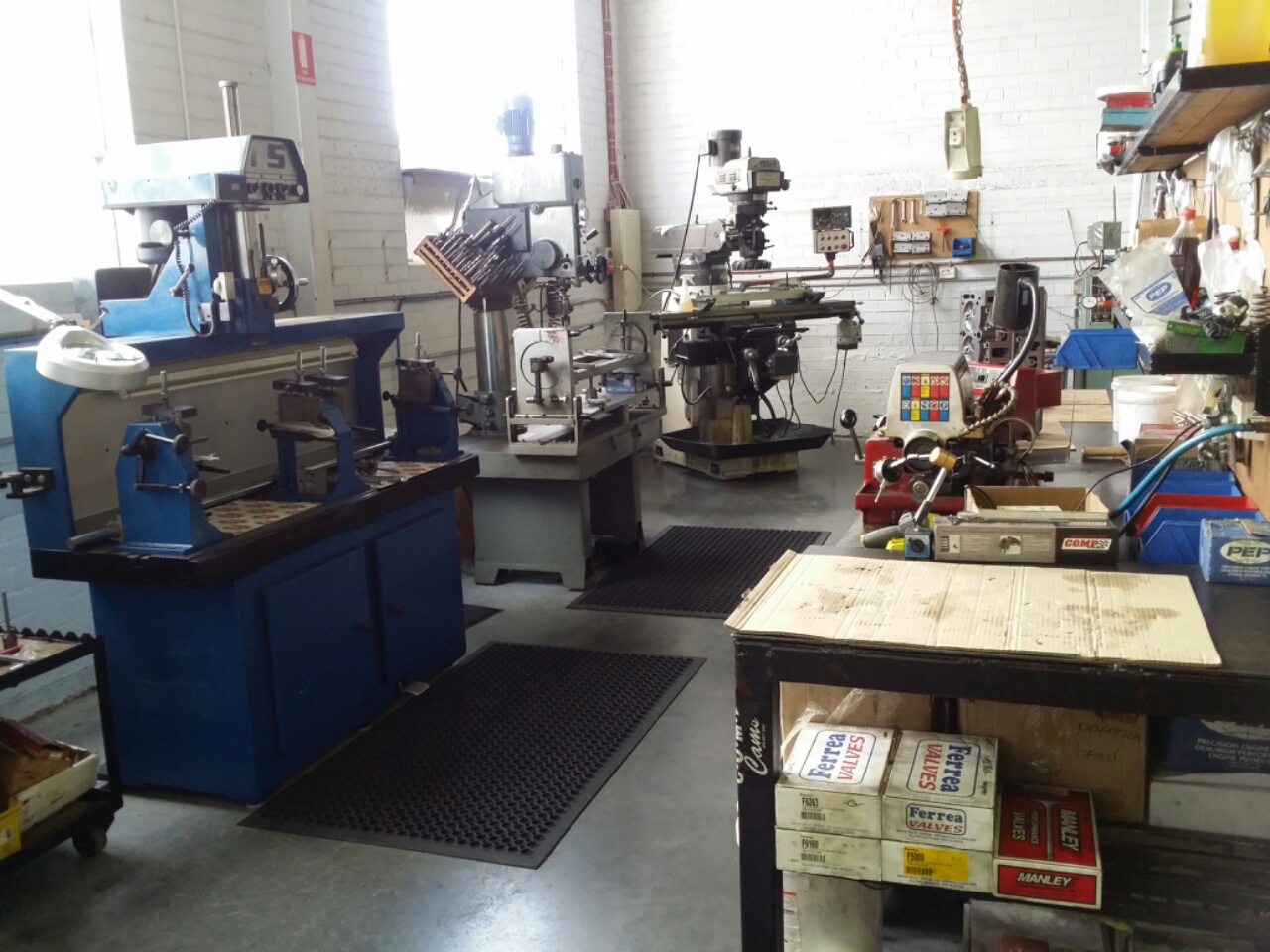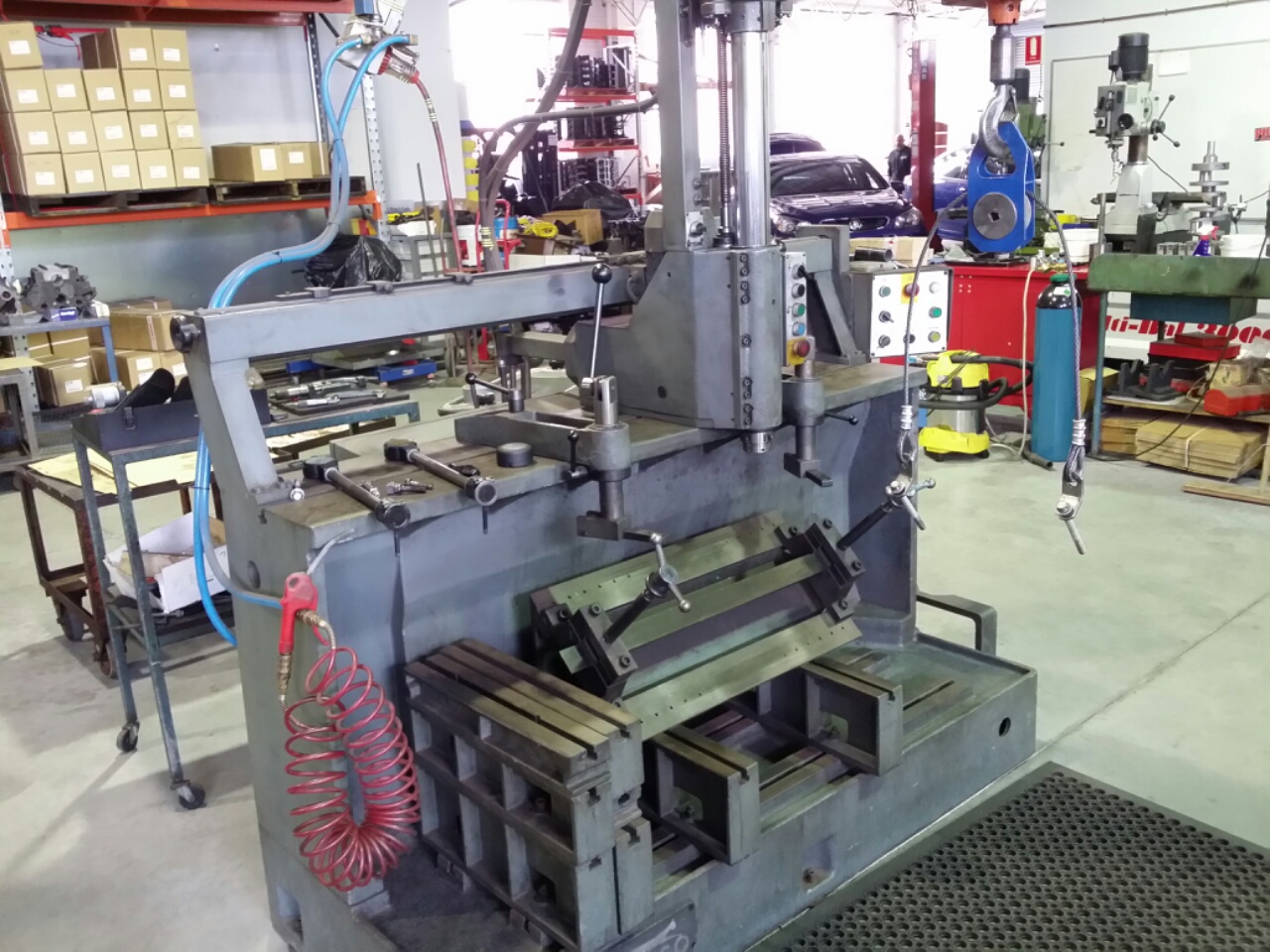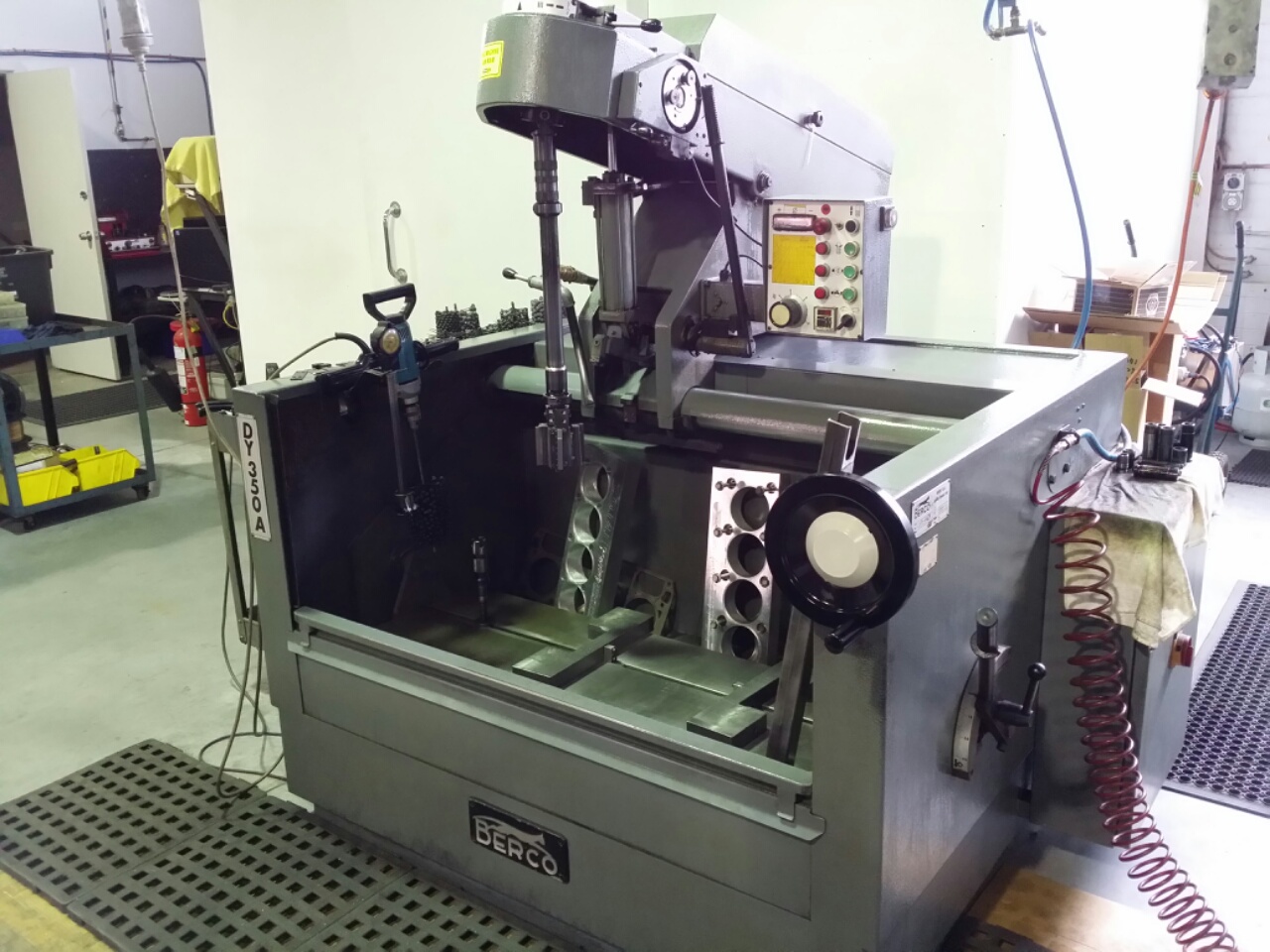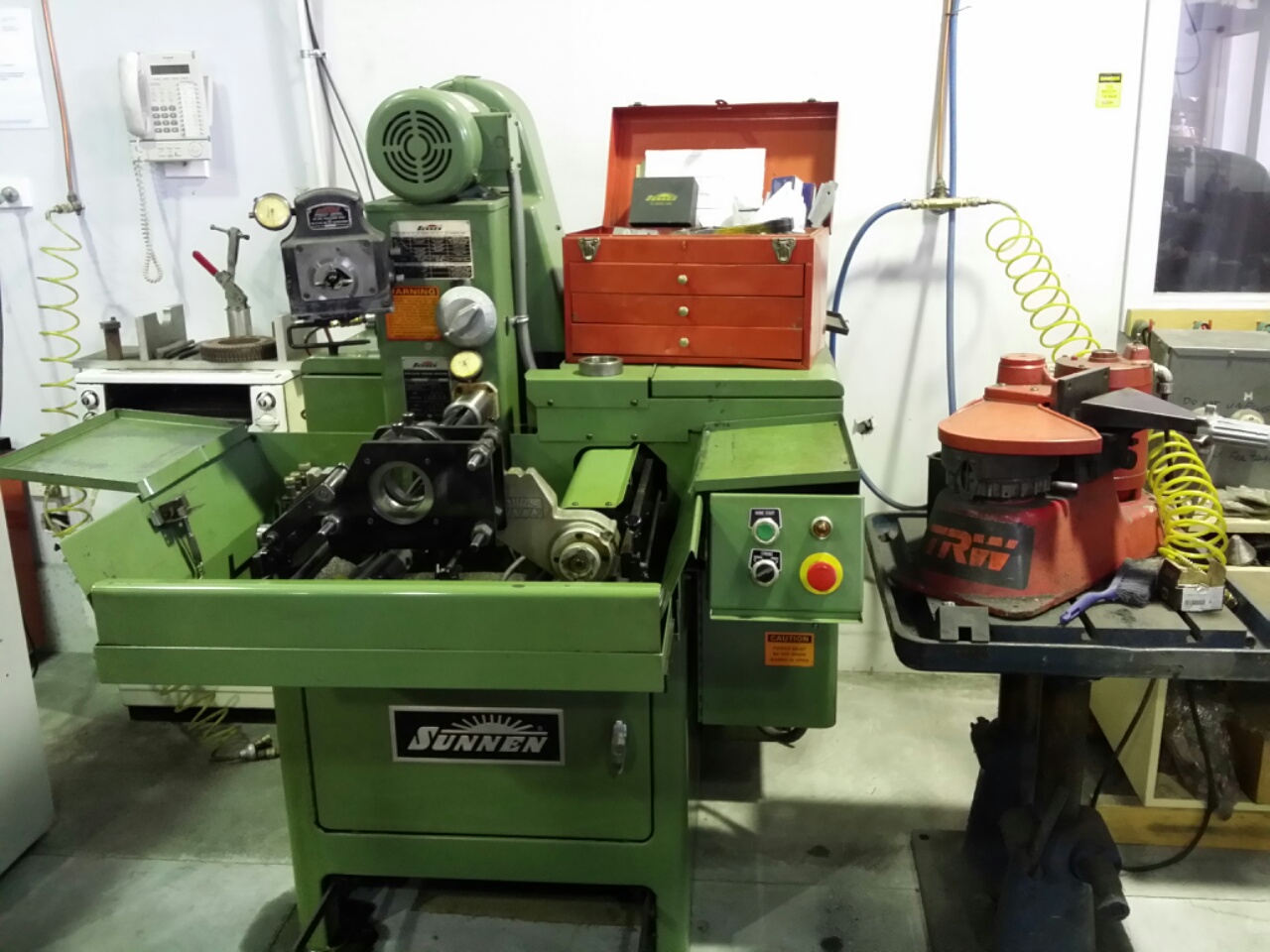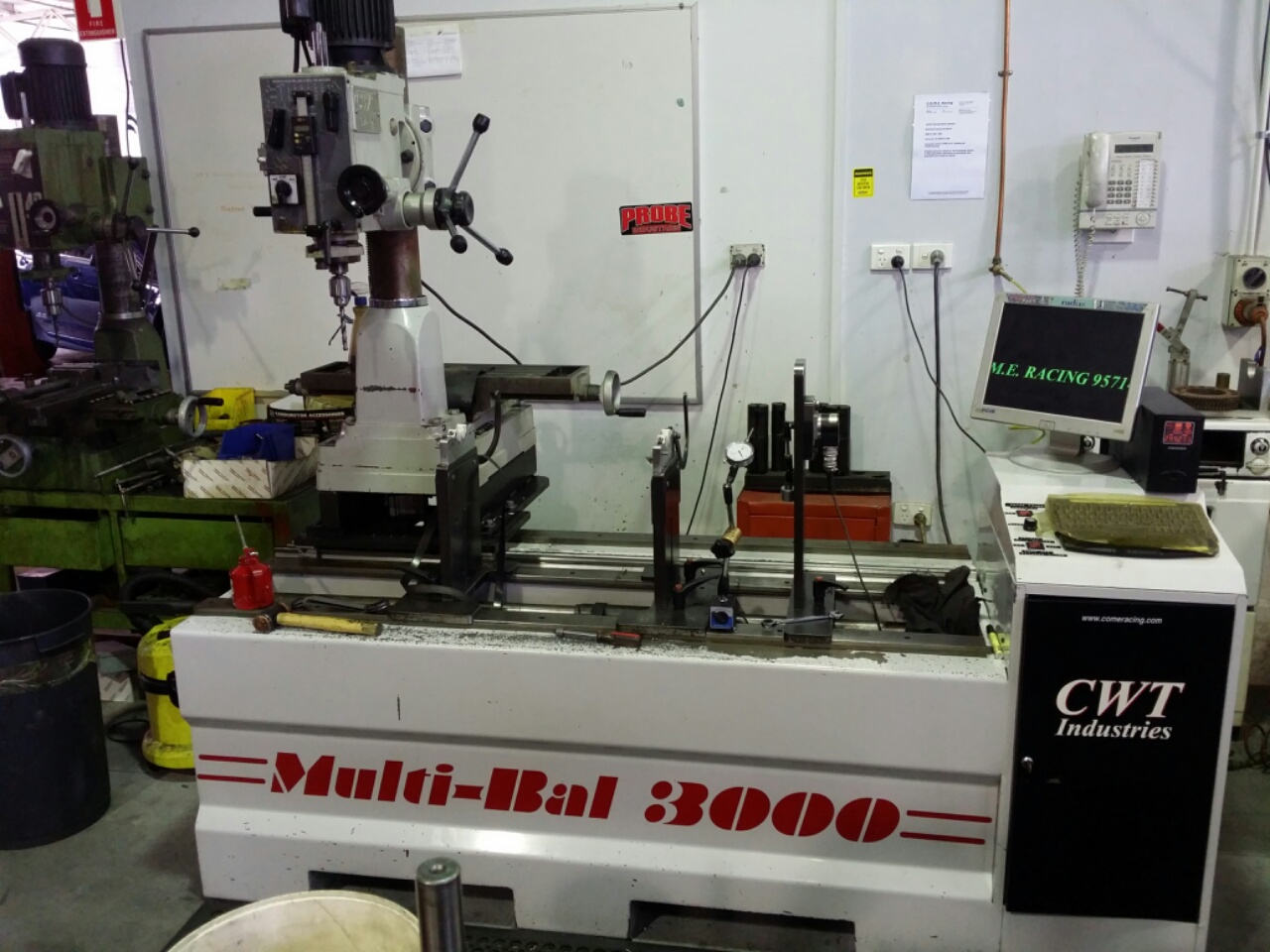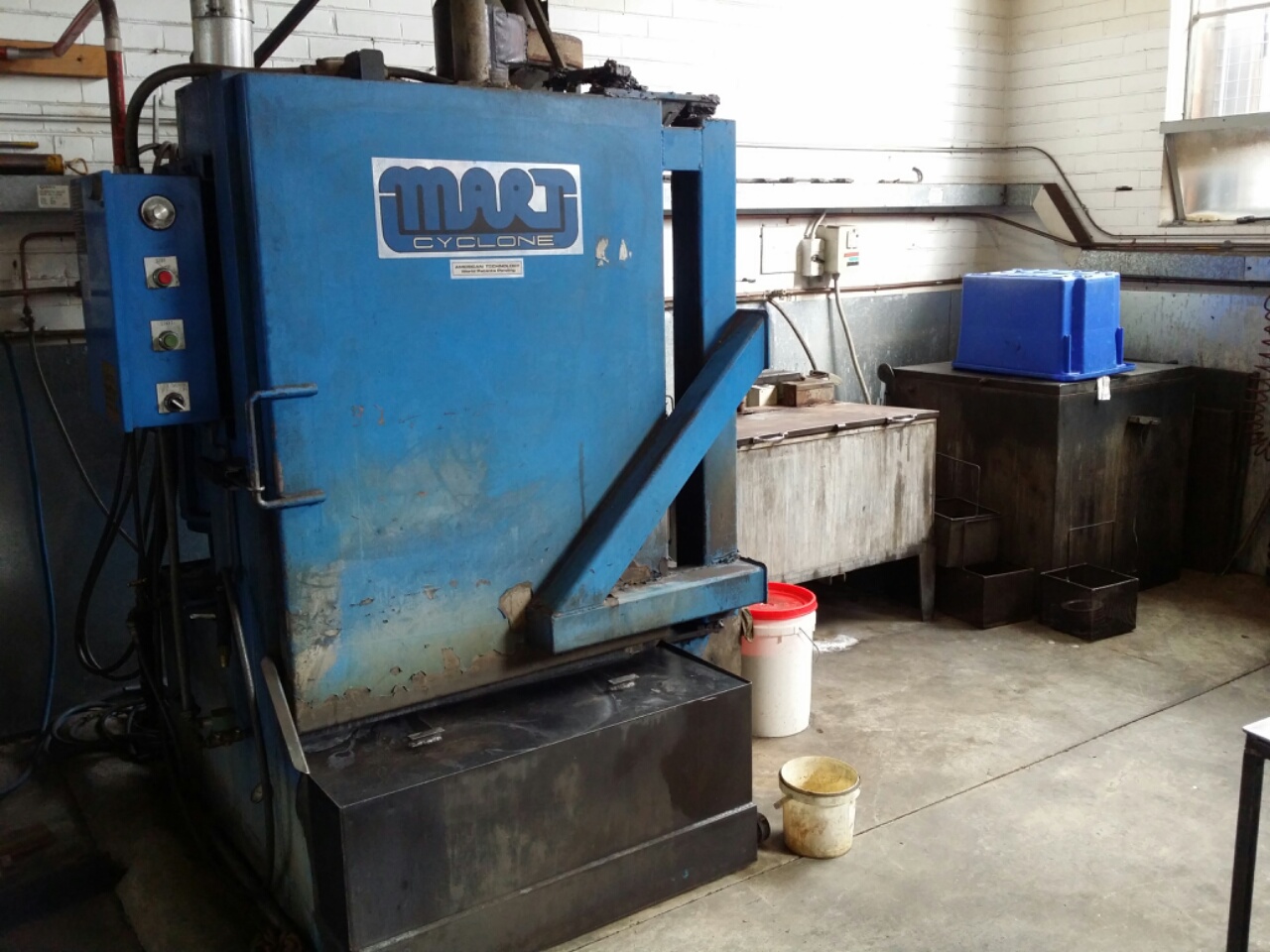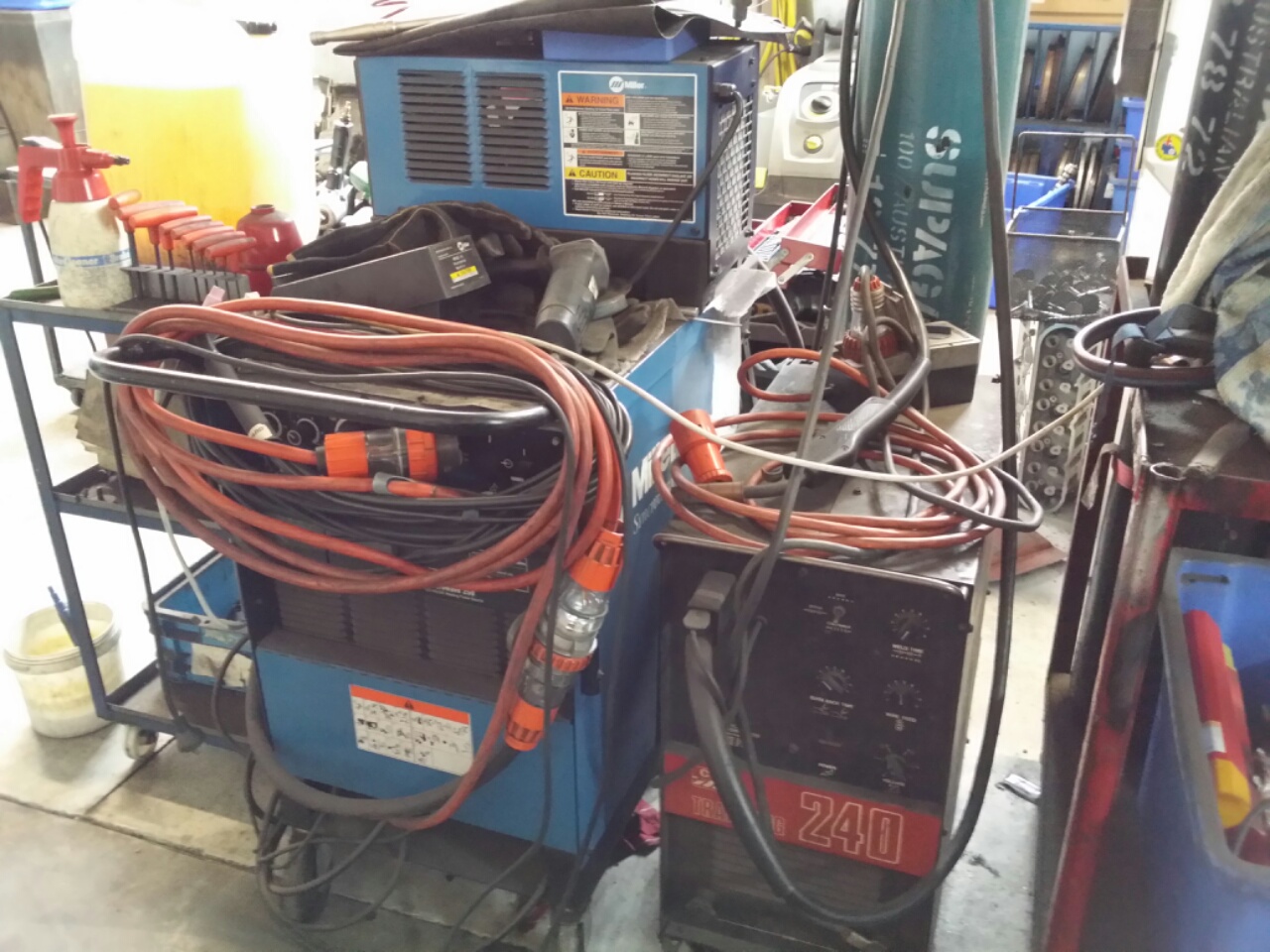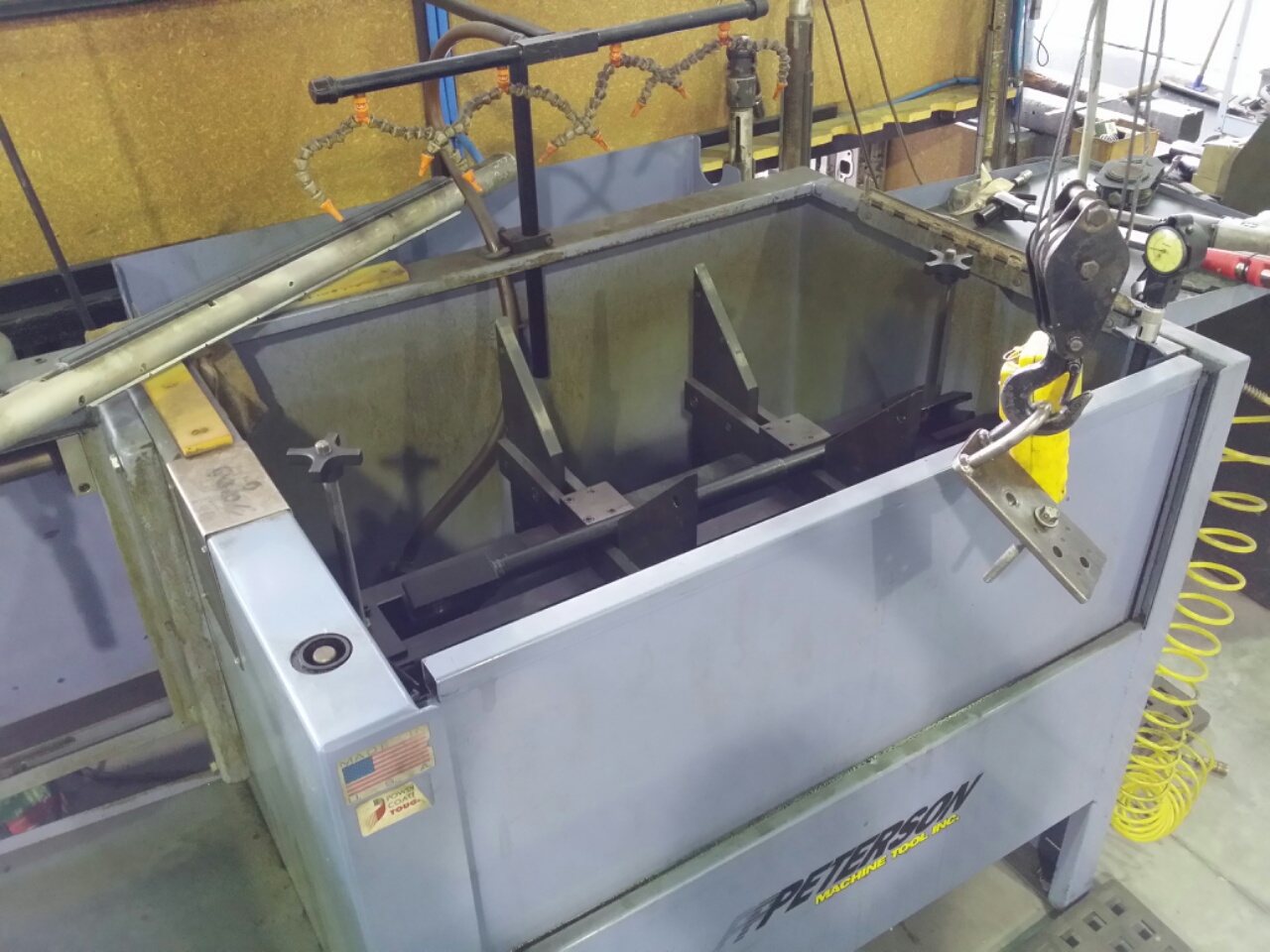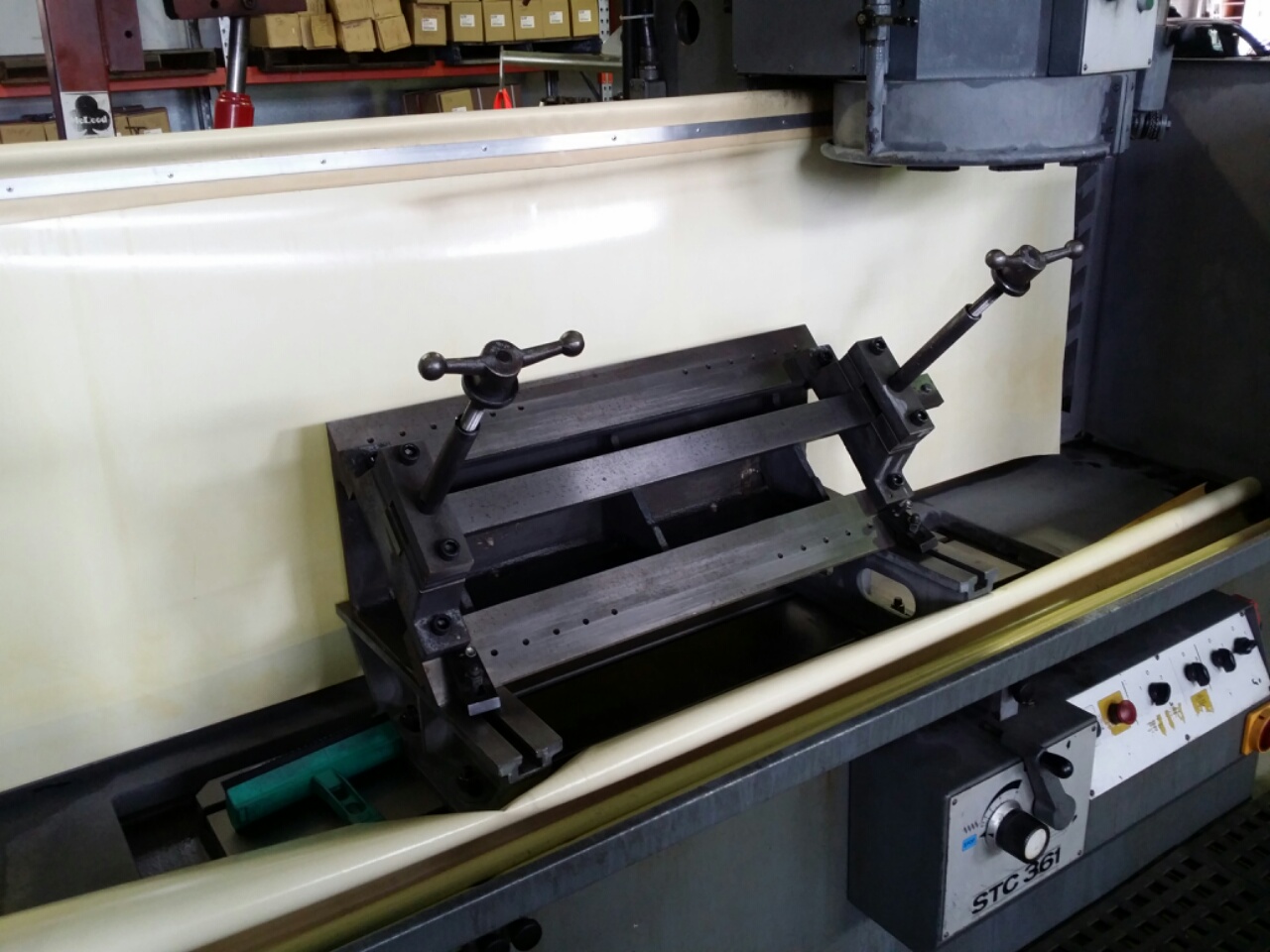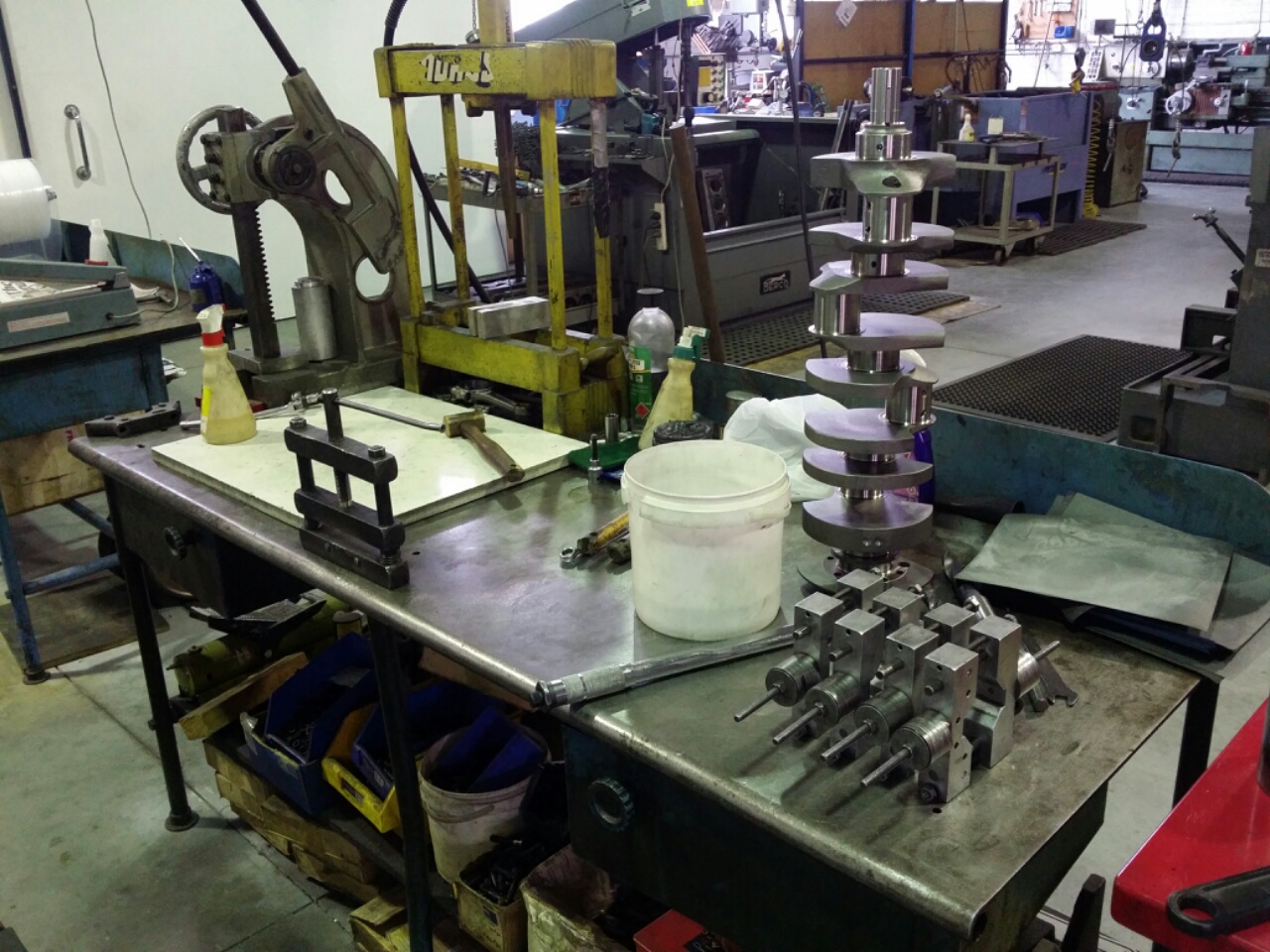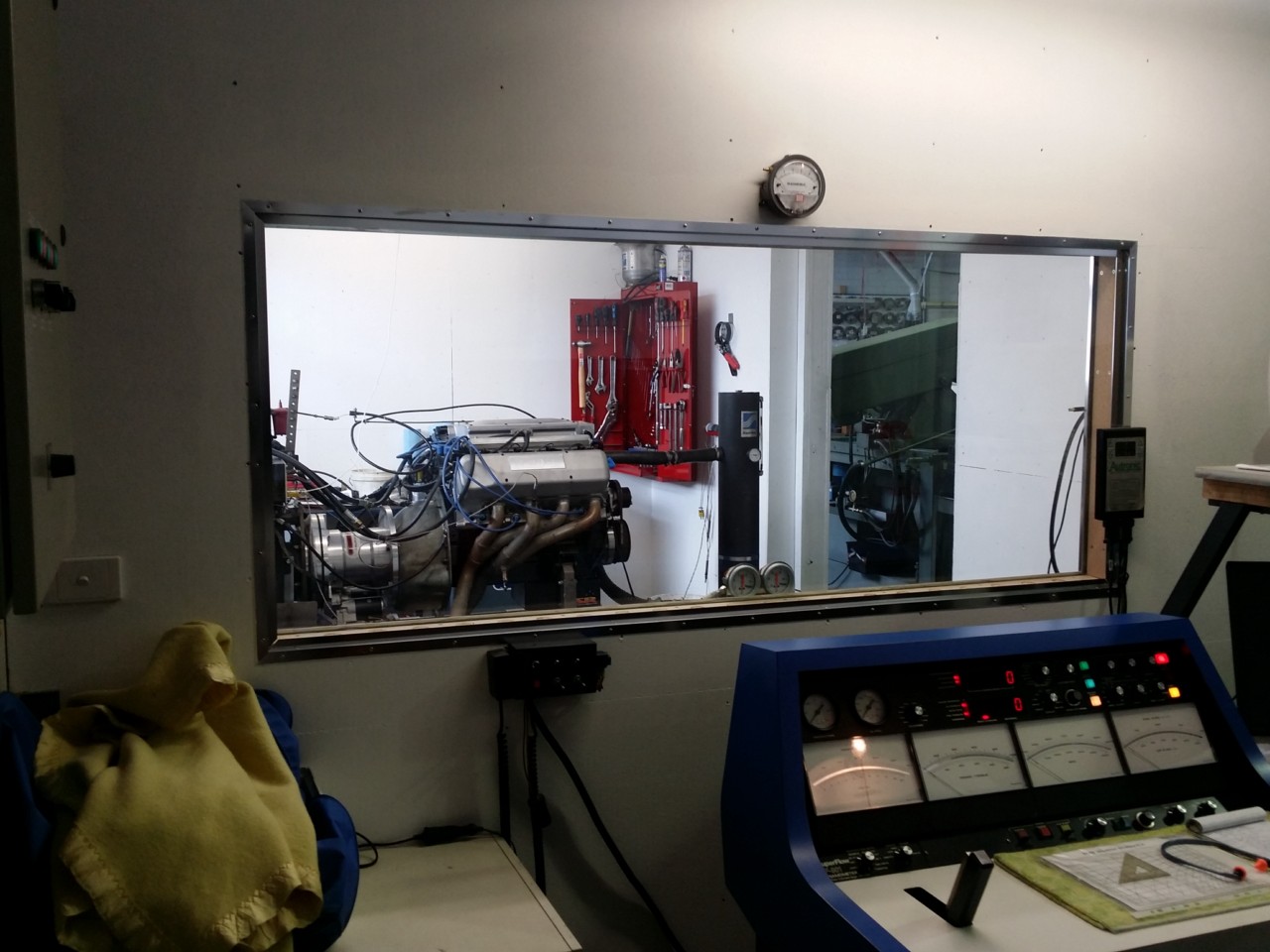 COME Racing is selling up...
Our main machinery list...These are all for sale. If you are in the engine or machining business you won't find machines like this in mint condition easily.
CYLINDER BORING MACHINE
1 Berco ACP 151 A/B Cylinder boring machine with all standard tooling.
Air float machine with 2 block capacity.
Optional and extra tooling...
Berco small bore fixture complete
Extra uprights for mounting blocks
Berco 90 degree V block mounting fixture
6 extra Berco toolholders
Custom made "O" ring cutting tools x 2
Berco manual operation fixturing with dial indicator for operating
machine manually to cut "O" ring grooves or cut counterbores.
Sunnen dial bore guage
Sunnen dial bore gauge setting fixture
Electronic levelling device
Custom wheel mounted bench for boring machine tooling
Mitutoyo outside micrometer 3-4"
Mitutoyo outside micrometer 4-5"
Stock of cast iron carbide boring tips
$20,000
POWER HONING MACHINE
1 Berco DY350A hydraulic power honing machine with all standard equipment.
Optional and extra tooling...
Sunnen CK10 stone guide holding kit
Numerous extra Sunnen guides, spacers and other hone head tooling
Sunnen dial bore gauge
Electric drill with chamfering fixture
Electric drill with Flex hone
20 Flexhones assorted sizes
Large stock of genuine Sunnen hone stones wipers and guides
10 custom made torque plates in cast iron and aluminium for various
engine types
Large stock of head studs and head bolts for torque plate attachment
Air gun for torquing fasteners
Torque wrench
Electric die grinder
Air drill with chamfering burr
$25,000
SURFACE GRINDER/MILL
1 Berco STC361 Hydraulic grinding/milling machine Version "E" with
standard equipment.
Optional and extra tooling...
Berco tooling cabinet steel
2 segmented abrasive grinding wheel heads
1 Berco fixed 90 degree V block fixture
1 rotating grinding fixture 3 phase with work holding fixtures
Large stock of Berco abrasive grinding stones
2 Deck height measuring fixtures with dial indicators
Berco optional parallel supports and mounting fixtures
1 dowel puller tool kit
Hand tools
$20,000
CON ROD POWER HONE
1 Sunnen LBB-1810 Power Stroked con rod honing machine.
Optional and extra tooling...
Sunnen AG-300 precision gauge
Custom gauge setting standards x 5
1 Sunnen LBN-62 Honing unit set (big end bores)
1 Sunnen LBN-64 Honing unit set for small ends
1 Sunnen LBN-11 Honing unit set for pin fitting
1 Sunnen SL-37 honing unit rack
1 Sunnen MAN-700 diamond dresser
1 Sunnen TN-111 Quick check rod aligner jig complete
1 Sunnen CRG-780 con rod and main cap grinder
Large stock of Sunnen honing stones and bronze guide shoes
Bench mounted hydraulic rod bolt press
Sunnen CRG-960 rod clamping fixture
Sunnen LBN-700 stone dresser
2 Sunnen LN-0116A eccentric sleeve
1 steel bench for con rod work
Assorted hand tools
$25,000
LINE HONING
1 Peterson Line honing cabinet.
Additional extra tooling...
1 Sunnen main tunnel line bore gauge
4 Sunnen line honing mandrels with stones and guides
1 Electronic torque wrench
2 spare Peterson motor drive quick couplers
2 Peterson line hone mandrel quick couplers for hone mandrels
1 air impact gun
1 mobile trolley with tools for line hone assorted files, hammers and
other tools
1 block lifting fixture
stock of main cap bolts and studs
New Sunnen line hone stones and guides
1 Berco SPB rod and main cap grinding machine 3 phase
$20,000
CYLINDER HEAD CENTRE
One T&S TS2000 XL cylinder head machining centre. Dual bed with custom
dual head fixturing, with all standard tooling.
Extra tooling...
8 floating tool holders
10 spare cutting tips new
20 assorted cutting tips various seat angles
45 steel pilots
6 carbide pilots
Numerous tool holders.
Electronic level for fast setup
2 tool setting fixtures
4 Valve spring seat cutters
2 valve guide cutters
Large stock of additional spare tooling
2 adjustable seat insert cutters
Electric magnified work light
One Peterson TCM 25 Cylinder Head machining centre, air float table with
all standard tooling.
Extra tooling...
4 extra toolholders
Large stock of spare seat cutters
16 spare pilots
6 extra seat insert cutters
Keyless drill chuck
Kwikway SVS D valve facing machine
Herless Turret Milling machine with the following tooling...
2 multipoint milling cutter heads
Electronic digital readout
Custom made cylinder head zero setup fixtures for LS and Holden V8
2 Berco parallel mounting fixtures
1 Berco universal cylinder head and manifold mounting fixture
Additional cylinder head centre tooling...
2 BHJ installed height micrometers
CVO 1000 vacuum tester
Dial indicator and stand
Electric drill sharpener
1 pneumatic spring compressor
Premier bronze guide sleeve installation kit 8mm
Premier " " " " " 11/32"
Premier " " " " " 3/8"
2 BHJ spring installed height measurement calipers
1 dial caliper
1 Electronic caliper
1 Buret and stand
1 spare buret stand
W&B complete valve seat grinding kit with numerous additional grinding
stones
and spare tooling.
4 air drills
2 air hammers
Spring height checker with dial indicator
Installed height checker with dial indicator
Sunnen valve guide honing kit and extra stones
1 Buxton Digital valve spring tester
1 bottle gas and heating gun
1 battery powered drill
1 Starrett 6" level
2 custom made steel workbenches fabricated for head shop capability.
$40,000 (or can separate individual machines)
DYNO
One complete Superflow 901 engine dynamometer with all ancillaries and spare parts. Dynamometer stand fitted with custom made starter motordrive system. Including Superflow control console and wiring hookups to engine stand.
One complete custom built dynamometer room. Fully soundproofed, fitted with complete air circulation system including filters and aluminium ducting. Fully wired for 240 volt power. Fully equipped with water flow system, exhaust/air evacuation ducting, fuel lines, quick disconnect industrial fittings, high and low pressure fuel gauges and fuel lines, complete EFI wiring including relays and controls,storage cabinet with spare parts, air line system fitted to room for compressed air use, internal lighting, ballistic dual laminate observation windows, dual Shorai lithium 12 volt batteries to provide engine electrical power.
Ancillaries...
Rolling trolley with 20 flywheels and clutch adapters to suit dyno.
10 sets custom extractors to suit many engine types.
8 bellhousings to suit many engine types.
Custom made wiring looms to suit: Holden VN-VS V8, Holden VT V8, Holden VN-VR VR V6, Ecotec V6, Chev LS1, Chev LS2-3.
Custom made drive and hardware kits to suit individual engine types...Holden V8, Chev SB, Ford Cleveland V8, Holden VN-VR V6, Ecotec V6, LS1 V8, Chev Big Block.
Windows 7 PC and stand with Superflow dyno software DOS and HP Laser printer.
Autronic air/fuel ratio monitor complete with high and low range oxygen sensors.
Voltage spike suppressors x2.
Complete electronic control units for water pumps including slow starter system, variable speed drive for fume/air extraction fan.
2 large industrial water pumps, piping, on off valves.
Full ductwork from room to externally mounted fume extraction fan
including electronic shutter system.
Large steel water storage tank and piping to water pumps.
Large EPA legal industrial 2000hp muffler and steel piping on custom steel stand.
Flexible steel exhaust piping from engine to external ducting. Several lengths for different engine types.
One custom made aluminum fuel cell with multiple outlets, quick disconnect couplings, LS EFI fuel pump built into cell. External Bosch EFI pump complete with fuel filters all on a mobile trolley cart.
Come and remove the lot, we will disconnect 240 volt power but removal is up to buyer to organise and we will assist...
$40,000 (will sell Dyno only less ancillaries for $20,000)
BALANCING MACHINE
One CWT Multi Bal 3000 computerised crankshaft balancing machine with PC based electronics and software.
Tooling...
Optional mill drill on sliding rail for correcting on the machine.
2 extra keyless chucks
Morse taper adapters to suit large arbor drills.
Over 50 large diameter arbor drills
Several 100 steel drill bits
Dial indicator and stand for concentricity measurement
Flywheel balancing arbor
Heavy metal installation plate for crank vertical attachment
Balancing machine test arbor
Rod weighing device
2 sets V8 bobweights
1 set V6 bobweights
1 electronic weighing scale
Steel bench at machine for tooling and work
Balancing bench in engine assembly room for scales, bobweights and other
tooling
Karcher industrial vacuum cleaner
5 spare balancer drive belts
2 spare teflon v blocks
$30,000
FLOW BENCH & CAM DOCTOR
1 Saenz D-680 Flow bench with Audie Pro Flow software
Optional equipment...
4" bore custom steel cylinder head mounting jig
2 billet alloy head flow adjustable spring compressor jigs with dial indicators mounted
2 custom made wooden Holden V8 port intake flow radius adapters
Complete kit with valves, adapters, collets, retainers and head gaskets to suit a variety of cylinder head types.
Hand tools
PC stand with HP laser printer
$8000.00
1 Quadrant Scientific Cam Doctor fitted with current Audie Cam Pro
hardware and software.
Extra tooling...
Various valve lifters both flat tappet and roller
$3000.00
HIGH PRESSURE CLEANING MACHINE
One Mart Tornado caustic high pressure cleaning machine 30hp pump,
rotating turntable, gas fired.
$15,000
CAMSHAFT MANUFACTURING
One Samson hydraulic production camshaft grinding machine. Auto infeed to size fitted with hydraulic diamond dresser, electronic variable speed rotation control, magnetic swarfe separator system, separate electric control cabinet.
Tooling: Custom made steel driver dogs x 20
2 extra grinding wheel hubs
One extra workpiece steady rest
6 1/2 carot diamond dressers
3 spare grinding wheels
106 custom made camshaft master profiles
10 double lobe master cam blanks tool steel
10 single lobe master cam blanks tool steel
2 spare carbide morse 2 centres new
Camshaft lobe copy jig and index plate
Camshaft straightness testing jig with dial indicator and spring loaded centre mounted on mobile cart. Camshaft straightening jig and pneumatic impact hammer.
Surftest surface roughness tester electronic
One electrically heated Parkerising tank.
Two station type including cam suspension jigs, footstep and mixing jig.
Two 20 litre pales of parco lubrite liquid.
One small tool storage cabinet
One large tool storage cabinet
Stock of semi finished billets...
120 VN V8 Holden cast iron cams
75 VN V8 Holden steel cams
110 LS Chev steel cams
44 VP-VR V6 Holden cams
40 Ecotec V6 Holden cams
Several Small Block roller cams
BB Chev cast iron cam x 50
Other assorted cams
Complete Audie cam doctor computerised cam measurement stand and software.
$100,000 for everything. The stock has an at cost value over $65,000
We have other options for anyone wanting to set up a whole shop.
1) All our equipment including head shop, bottom end machinery (Power hone, Rod machinery, Boring machine, Line hone, Surface grinder, cleaning equipment), Camshaft business, complete Dyno...basically all our equipment...$250,000
The list is actually too long including large Millers Falls Tig welder (like new) large CIG Mig welder, large lathe with much tooling and much much more.
2) Different combinations of machines that you may need would be put into a package deal. Just call us.
COME Racing 
21 Teton Court 
Highett, Victoria, 3190 
Australia 
Phone: 03 9555-7308 
Fax: 03 9555-7446 
workshop@comeracing.com 
come@comeracing.com