Submitted by

Sam

on Mon, 02/09/2013 - 16:07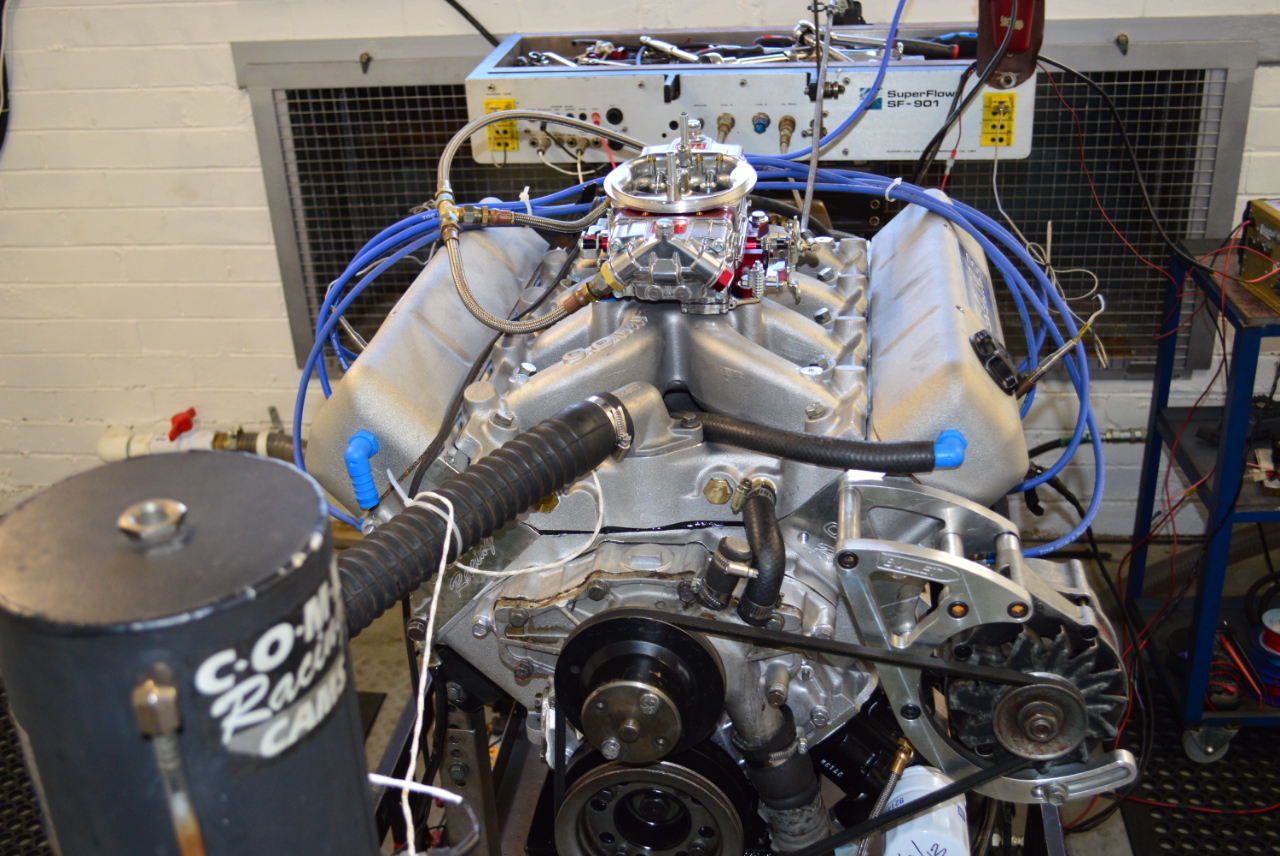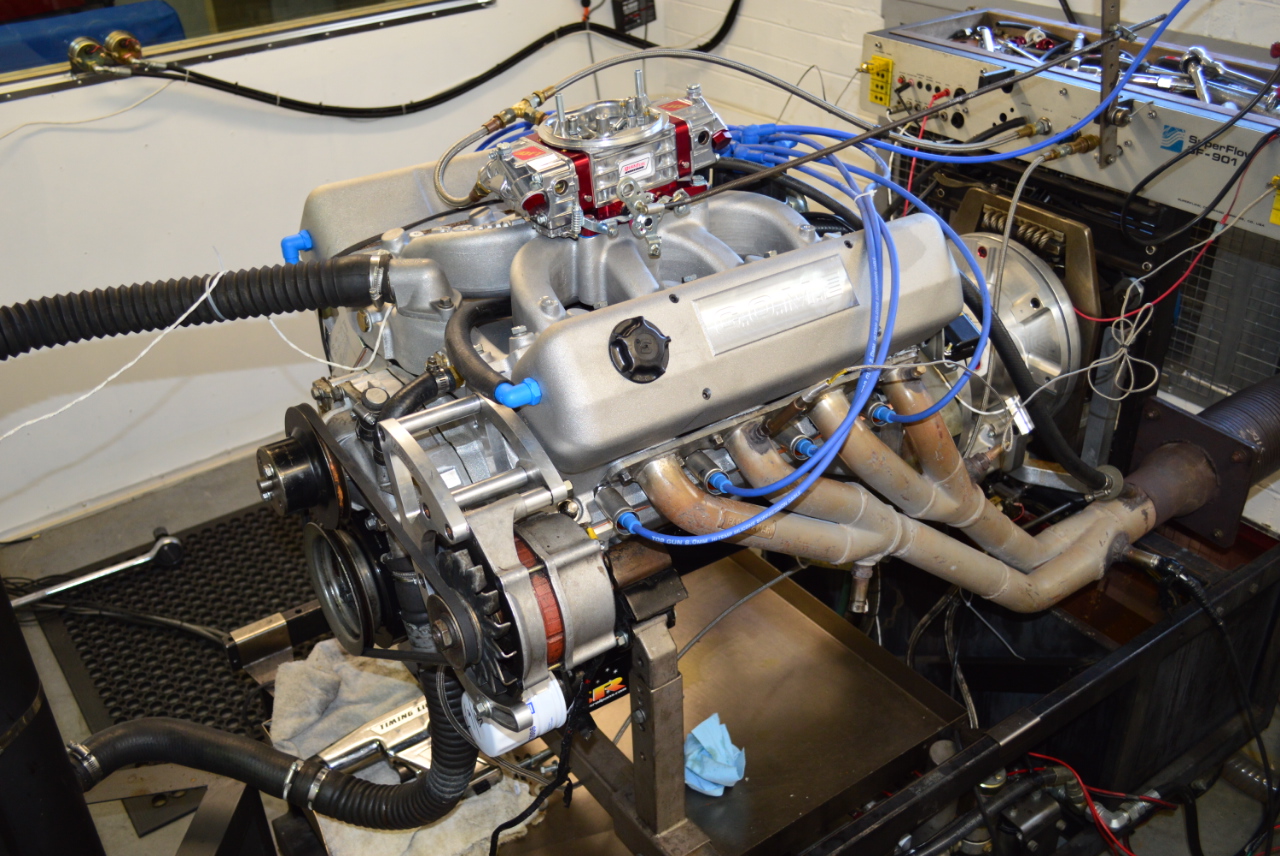 Our 427ci COME Racing alloy carb engine has been completed. Final tests include back to back testing of our off the shelf Pacemaker 1 3/4" Tri-Y Commodore extractors as a comparison to the full race Gonzo Race Pipes competition Tri-Y headers. The Pacemaker pipes have only been modified from standard the way you would do for any real performance application. All we've done is added 3" collectors to replace the original 2.5" versions. I'm sure Pacemeker could do this for customers rather than individuals needing to do such a mod.
It's worth asking the question when ordering a set of these pipes and I would also option the ceramic coating inside and out. This keeps under hood temperatures down, looks great and protects the pipes for longer life. Exhaust gas velocity also increases through a ceramic coated inside diameter pipe so there would be some small gain in flow capacity through the headers. Bottom line, it can't hurt and is well worth the extra cost.
The final dyno sheets can be downloaded from our Specification Sheets list. They are in PDF form and the files are as follows...
1) "427 COME alloy carb engine Gonzo pipes.pdf"
http://www.comeracing.com/sites/comeracing.com/files/specification-sheet...
2) "427 COME alloy carb engine Pacemaker pipes.pdf"
http://www.comeracing.com/sites/comeracing.com/files/specification-sheet...
Results are as follows...
Gonzo Pipes 614 bhp @ 6000 rpm and 551 ft.lbs torque @ 5500 rpm. Torque @ 2750 rpm is still a very strong 453 ft.lbs and 547 ft.lbs @ 4750 rpm. Talk about stump pulling acceleration coupled to long engine life.
Pacemaker Pipes 607 bhp @ 6000 rpm and 560 ft.lbs torque @ 5000 rpm. Torque @ 2750 is a very strong 456 ft.lbs and 546 ft.lbs @ 4750 rpm. These mid range numbers are very impressive from an off the shelf set of pipes. Even though the peak bhp numbers are down slightly the stronger torque curve in a real world situation will see slightly better E.T's at the Drag Strip from the smaller pipes.
More importantly, remeber this combination has NO CARB SPACERS fitted. We could definitely gain power by adding at least a 1" open hole spacer. But then the whole induction requires a hood scoop. In todays tough situation for street cars our manifold was designed to outperform ANY other single 4 barrel manifold on the market for Holden V8's while still fitting under the bonnet without the necessity for hood scoops. As we all know the scoops make cars immediate attention getters by Police and other authorities trying to kick all the "hotties" off the road. That's a big pity considering most of these cars are actually in better condition and run cleaner than your typical high mileage imported or local cars.
You can have this awesome engine for $25,000.00 outright. Drop it in any GMH vehicle ever made, a Hot Rod or Bracket Race car. You will not find any other engine like this hand built one at a time produced Australian all alloy V8. It's power per cubic inch in a true street engine on pump fuels rivals any other V8 out there.