Submitted by

Sam

on Wed, 13/08/2014 - 11:48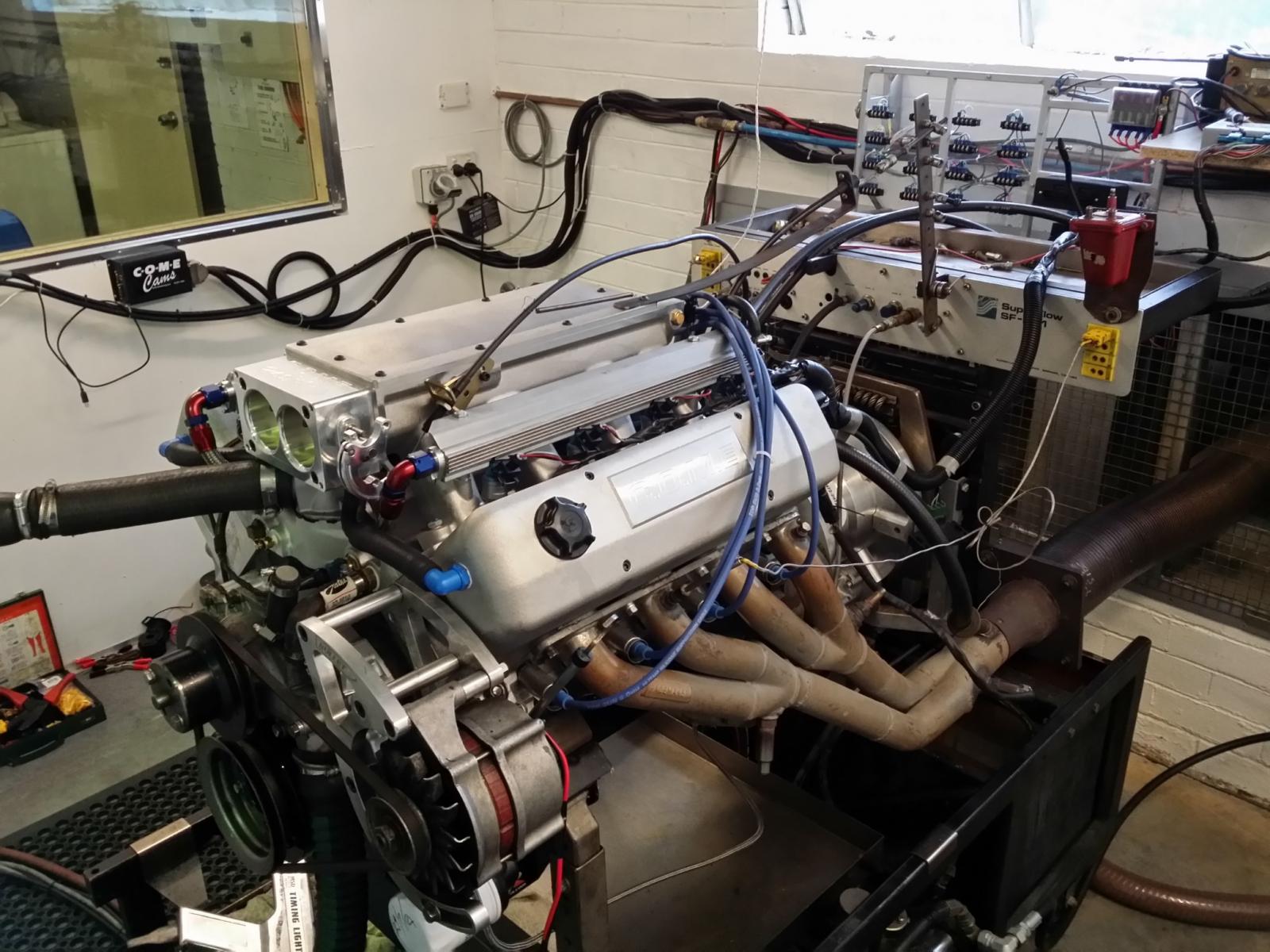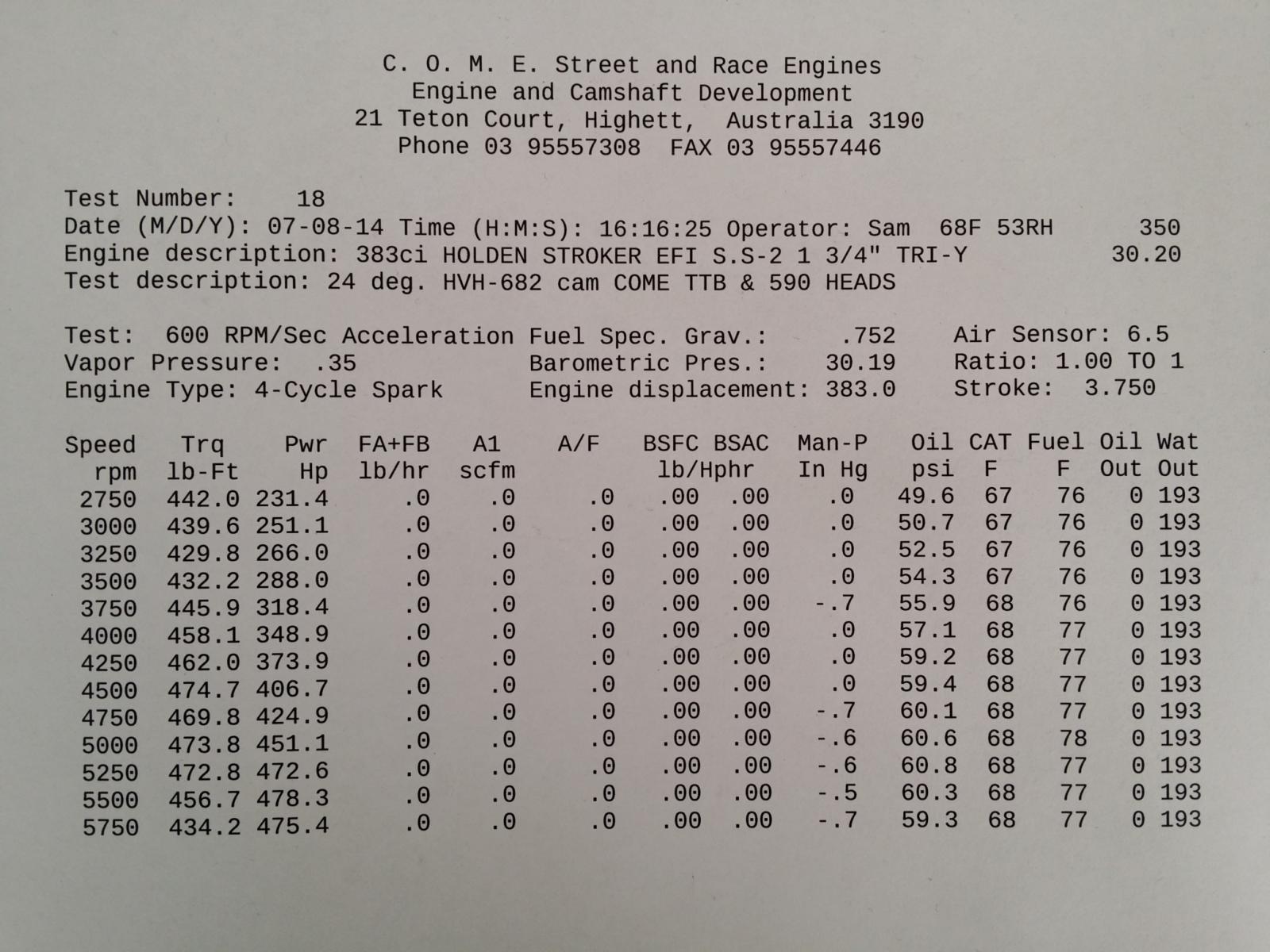 If you have a Commodore from the 80's or 90's an engine like this one is an ideal upgrade. Built with off the shelf components anyone can easily emulate this package. You need our 383 Stroker kit, a set of our 590 Series "complete" alloy heads, our Twin Throttle Body EFI intake manifold, a set of Bosch # 775 (Blue) 24lb.per hour injectors, an upgraded ASR oil pan, our HVH-682 hydraulic flat tappet cam (230/230 degrees @.050"), our blueprinted cast iron oil pump and a fully machined cylinder block clearanced for the 383 "I" beam rod kit used in this combination. The clearancing does NOT hit into water jackets contrary to some old wives tales getting around. Only 383 kits with significantly larger "H" beam racing rods requires extra clearancing into water jackets.
This engine not only makes over 470 BHP at a conservative 5500 rpm and over 470 ft.lbs torque at 4500 rpm but it idles at 850 rpm, achieves excellent highway mileage figures as well as around town efficiency. This performance level will easily equate to 11 second ET's in virtually any model Commodore from VB-VS with the right converter and diff gears. For strictly street use a small 2200-2500 rpm stall speed is the maximum required along with a maximum rear gear ratio of 3.45:1. Equipped so and with proper slick tyres you will still potentially run high 11's depending on the weight of the car. Obviously the lighter the vehicle the quicker the ET. A typical VH or VK Commodore will run deep into the 11's with this engine while the heavier VL-VS will be a few tenths slower.
One should also keep in mind that engines like this this make the best possible transplants into Torana's and other early model Holdens. We used the stock ECU, ignition and distributor to achieve these results. Tuning of program was done in real time using the Kalmaker software we've used since 1992.
We are currently developing a stand alone ECU for use with engines like this which will have the capacity to run individual LS1 coil packs and do away with the typical distributor for providing spark to all cylinders through a single coil. The ECU will have self learn capability and a huge array of optional inputs for everything from traction control to digital logging through dashboard instrumentation.