Submitted by

Sam

on Mon, 19/08/2013 - 12:40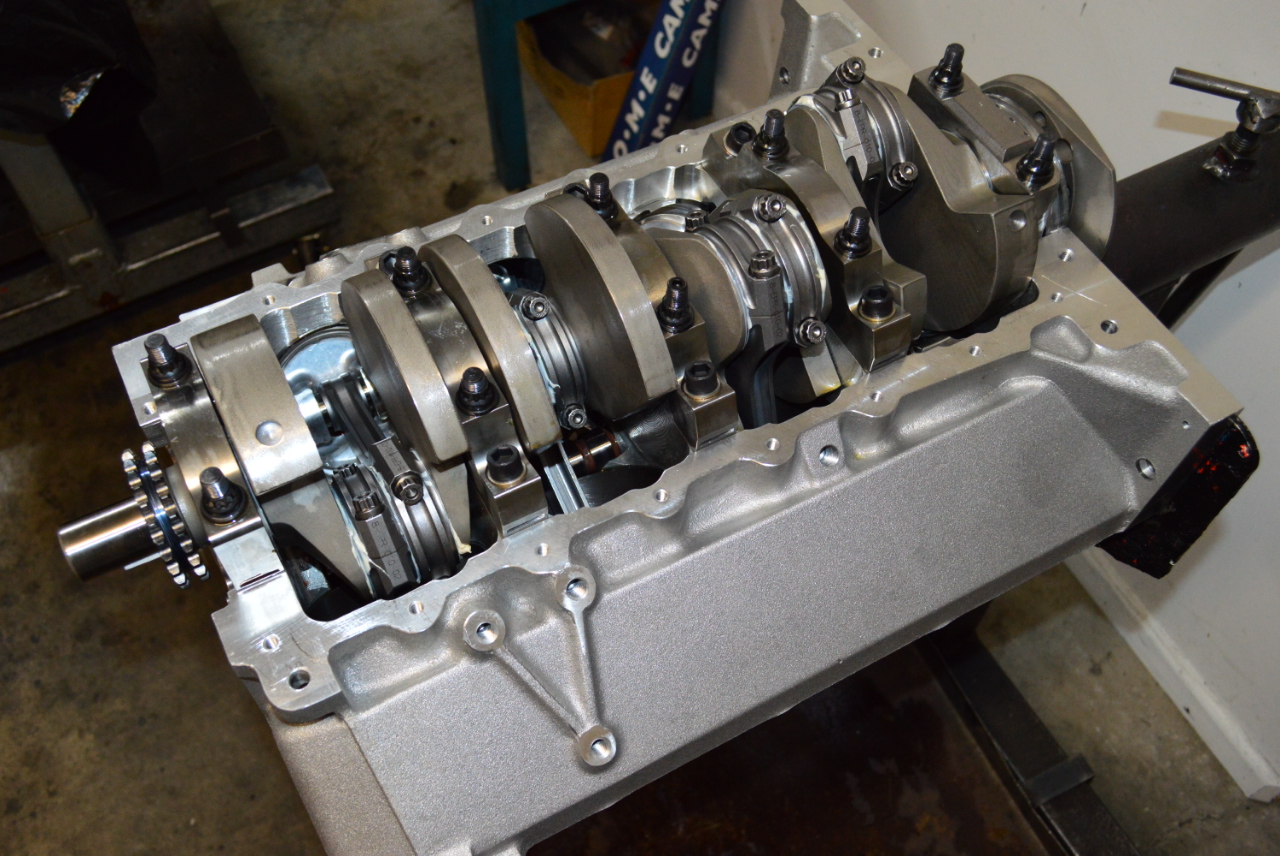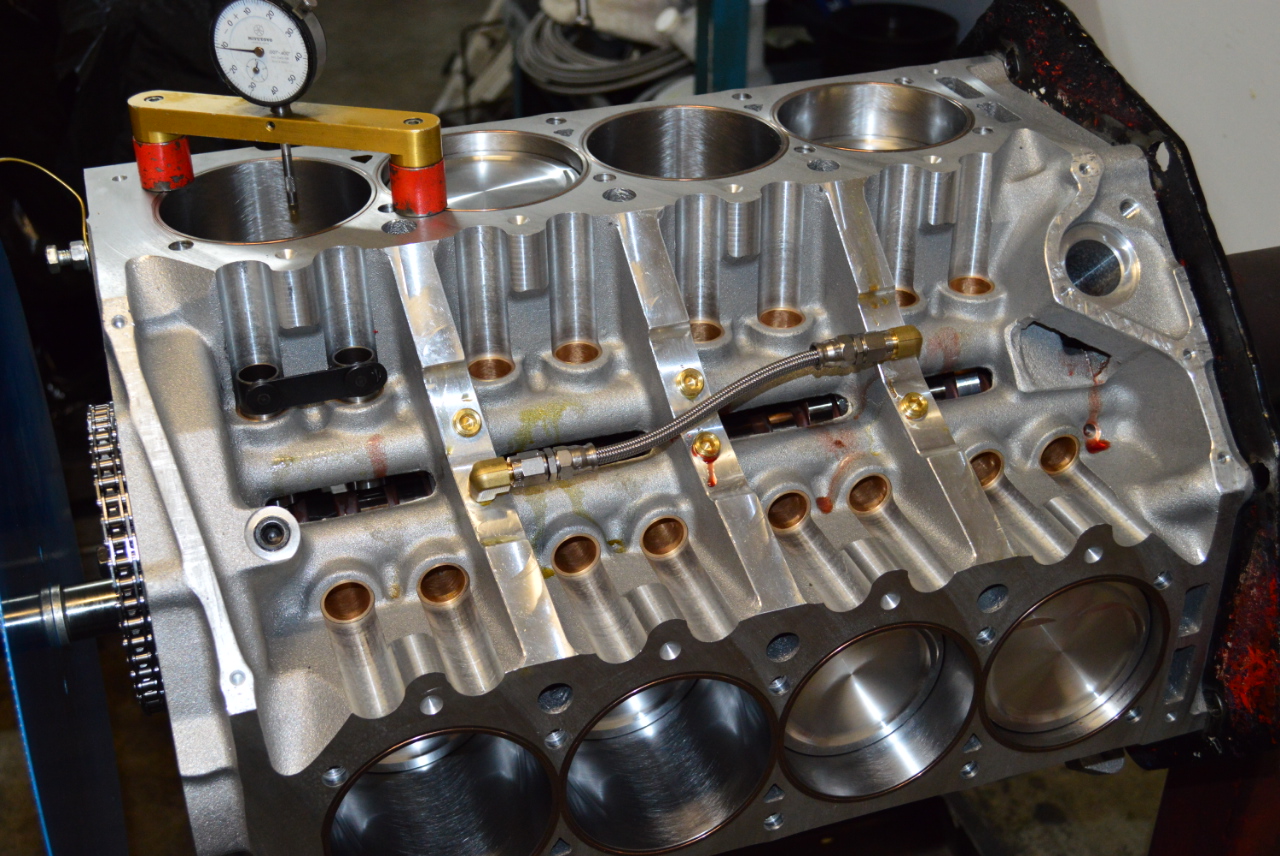 For all the Holden V8 tragics like us, we are currently building a 427ci (7 litre) version of our all alloy Holden V8 repalcement engine. The short block is assembled with our 4340 steel billet 4.00" stroke crankshaft and our billet 4340 steel 5.850" length "H" beam conrods. A custom forged piston in the 4.125" finished Darton sleeve bores completes the rotating assembly.
We've fitted a custom hydraulic roller grind camshaft with 252 degrees duration on both intake and exhaust with .588" lift on both lobes. Cam is ground on 114 degree lobe centreline angle. This spec will suit our 600 Series alloy heads soon to be fitted. Engine is being built as a carb version with our 4BT single plane single 4 barrel intake manifold.