Submitted by

Sam

on Wed, 15/01/2014 - 15:52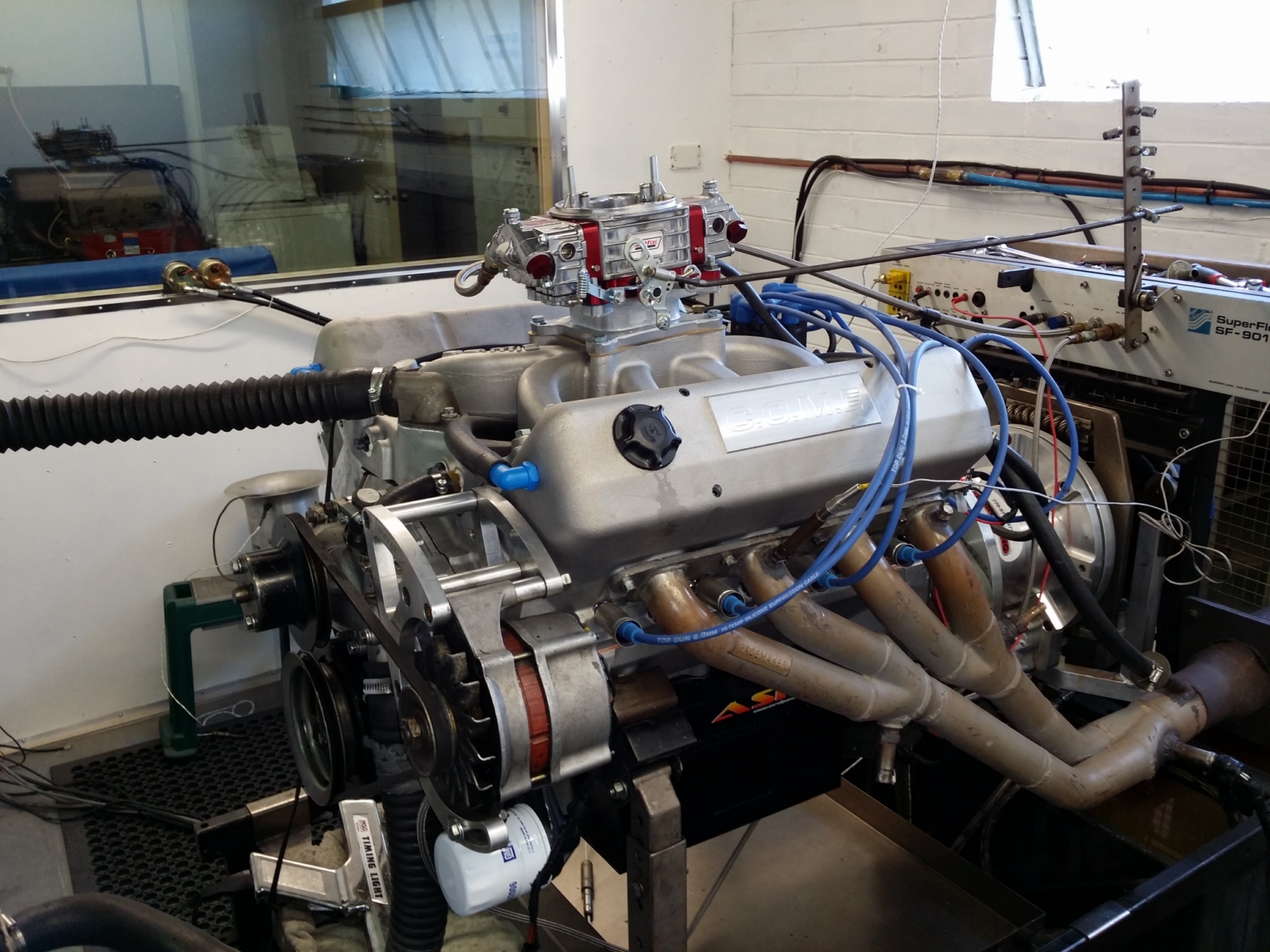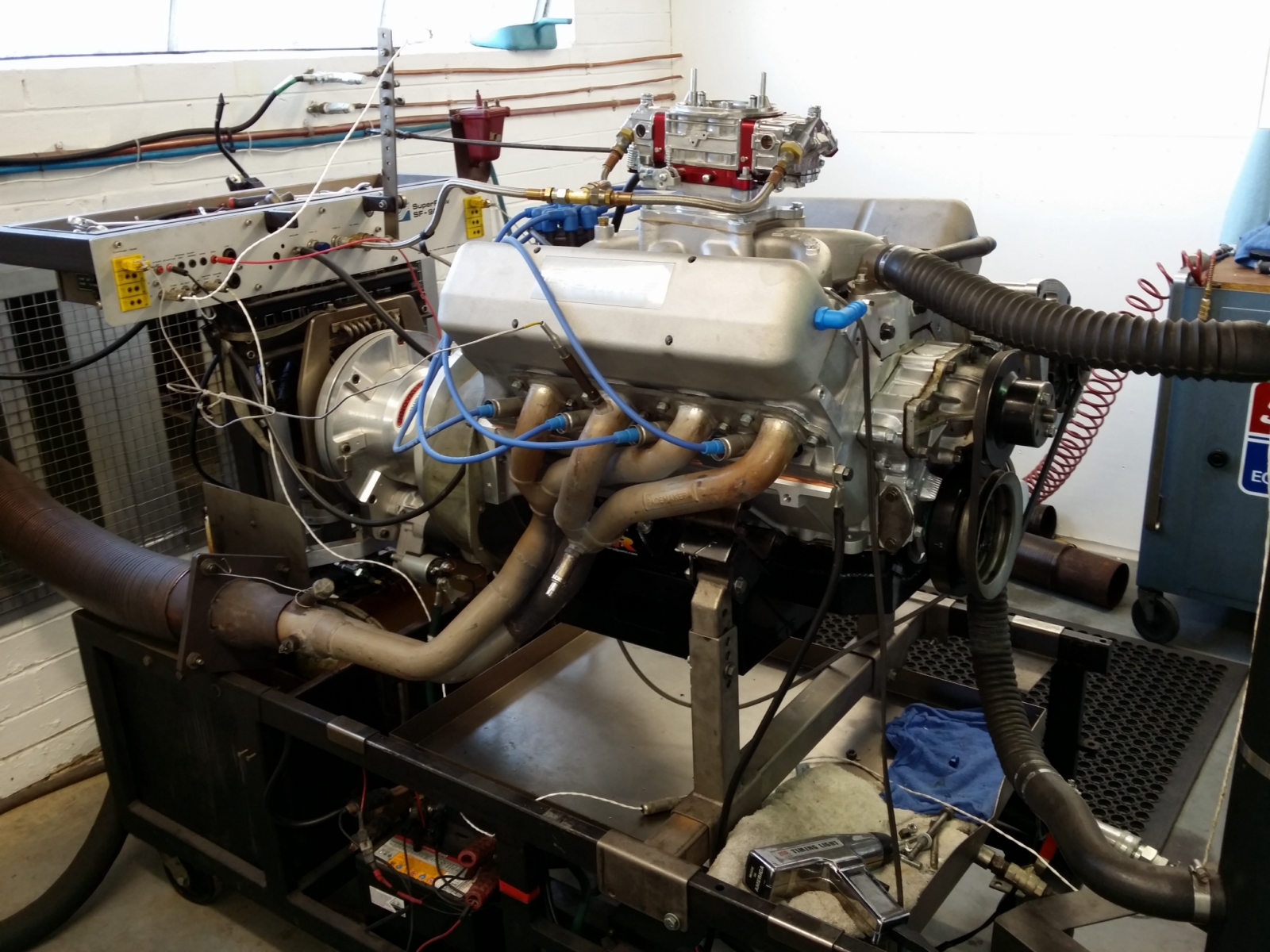 With the new year comes more power for our all alloy 427ci Holden replacement engine. Over 600 bhp on pump 98 fuel, hydraulic roller cam, no carb spacers and off the shelf Pacemaker 1 3/4" Tri-Y extractors. The engine will fit under any bonnet without the need for hood scoops. We are using an out of the box Quickfuel 950 cfm street/strip carburettor and a fully curved Bosch HEI distributor with Bosch coil. In the dyno room power for this engine was actually 606 bhp @ 6000 rpm and 545 ft.lbs. torque @ 5250 rpm...MORE... Corrected power was significantly higher at 632 bhp with torque at 573 ft.lbs.
If you take the car out for a spin at the local drag strip the addition of a 2" open hole spacer will see the power in the room climb to 633 bhp and 560 ft.lbs torque. Corrected power with the spacer climbs to stupid heights of 664 bhp and 584 ft.lbs torque. Keep in mind our test day here in Melbourne on the 14th and then 15th January 2014 saw the mercury in our thermometers rise to 43 degrees C and 41 degrees respectively. Not exactly ideal test conditions. Barometric pressures varied from 29.66" to a high of 29.77". Not exactly the ideal conditions for big horsepower and torque.
Our customer is waiting for this new engine but we'll try and keep it on the dyno till early next week when hopefully atmospheric conditions improve. The real difference here between our last engine shown last year and this new one is primarily in the oil pan. Our previous engine had to have a Torana pan which must inherantly create more windage and drag on the crank/rod assembly. This always translates to a power loss even though it's one of ASR's top of the line pans. This new engine is slated for fitting into a HK-HT style Monaro and we've had ASR supply their best pan for this chassis as well.
The HK-T-G design is more of a box design with a built in window to allow the HK steering drag link to poke through this window. This allows a far better result in keeping the oil away from the crank/rod assembly which means reduced friction and hence more power. The lesson to learn here is to always buy the best possible pan to suit your engine, it will pay you back in more power, longer bearing and engine life. As far as we are concerned ASR pans are definitely the state of the art in the oil pan field.