Submitted by

Sam

on Fri, 14/08/2015 - 10:44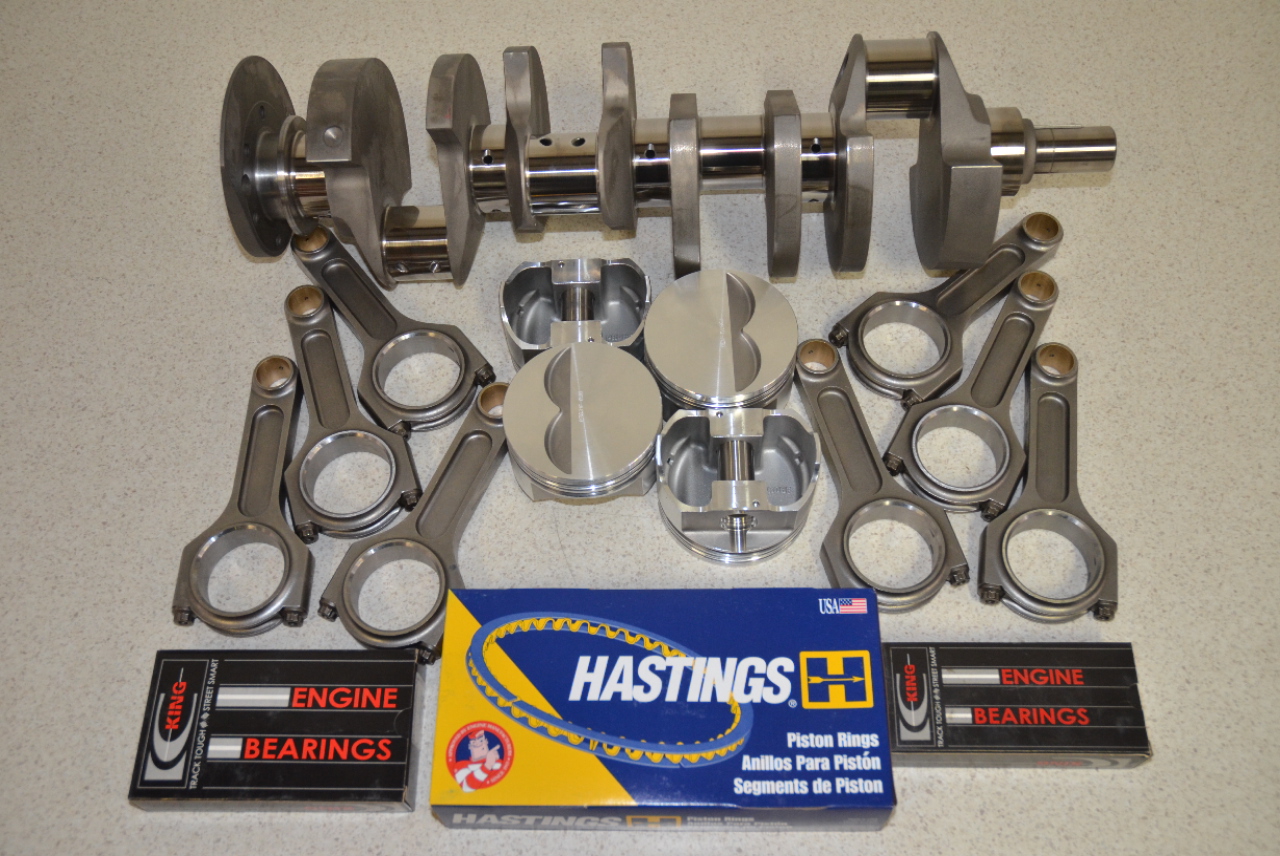 Finally a 355ci Holden V8 Stroker kit containing our bulletproof billet 4340 steel crankshaft for under $4000.00 There are a few brands of Holden V8 stroker cranks on the market but there is no crank on the Australian market that even comes close to a COME Racing billet 4340 steel crankshaft. Marry the toughest crank on the market with some of the strongest 4340 steel, 7/16" ARP capscrew bolt "Super" "I" beam rods and Probe forged flat top pistons making the most durable 355ci Holden Stroker kit available anywhere.
The assembly includes Hastings or Engine Pro moly rings, King rod and main bearings, our billet steel crank, Super 4340 steel 7/16' bolt "I" beam rods and is fully balanced internally. If you are building a high powered, high rpm 355ci Holden Stroker engine there is nothing on the market that even comes close in terms of strength and reliability with 600+bhp capability.
A low compression boost style piston is also available as part of this kit but at extra cost.
So if you are considering buying one of those cheaper kits and want to make lots of power, think again and order one of these kits to ensure there is never a question like..."will my cast crank survive those circuit race, speedway, Drag Race laps or hot street laps?". Think carefully before buying on price alone.