Submitted by

Sam

on Wed, 12/07/2017 - 14:32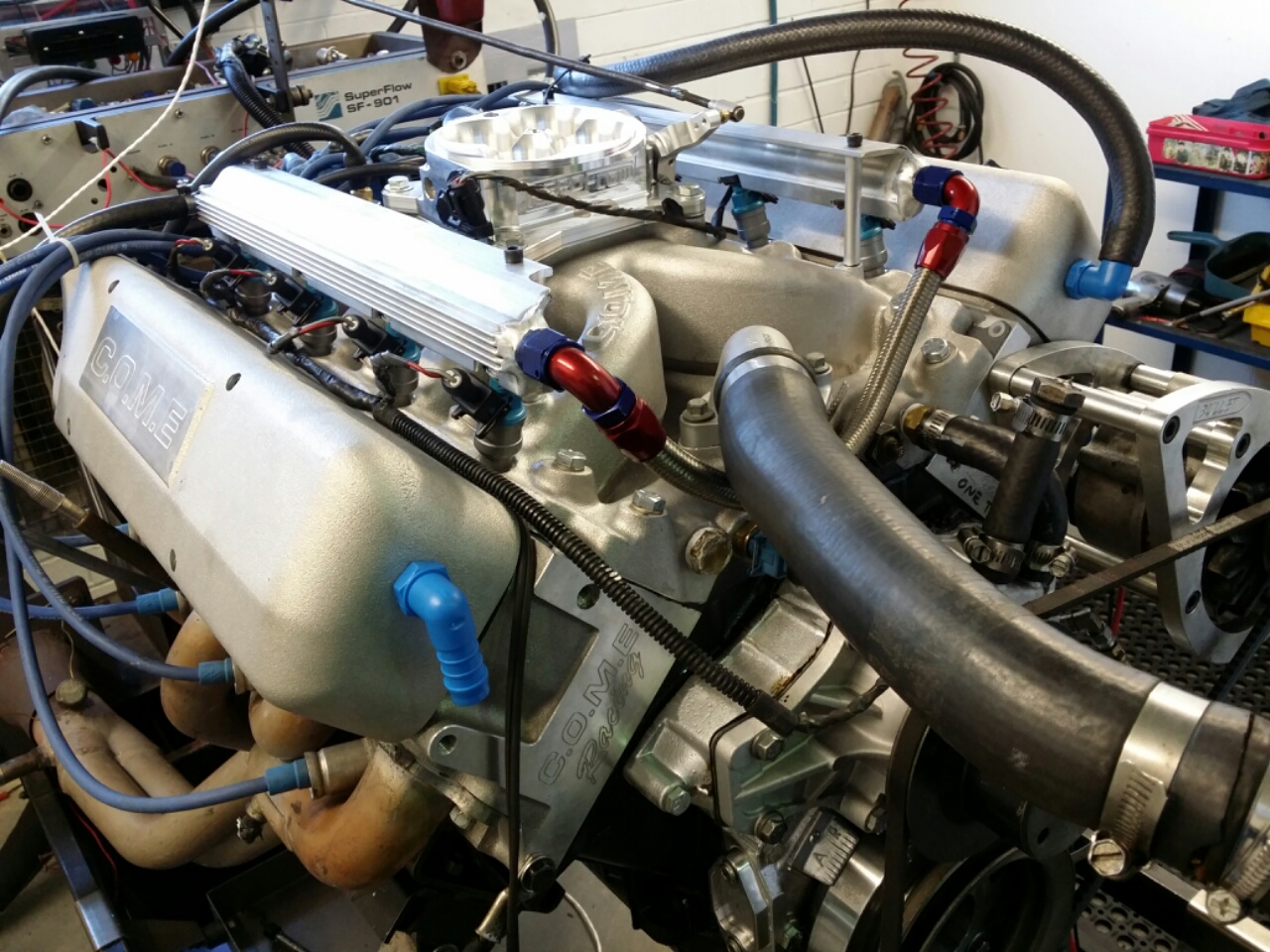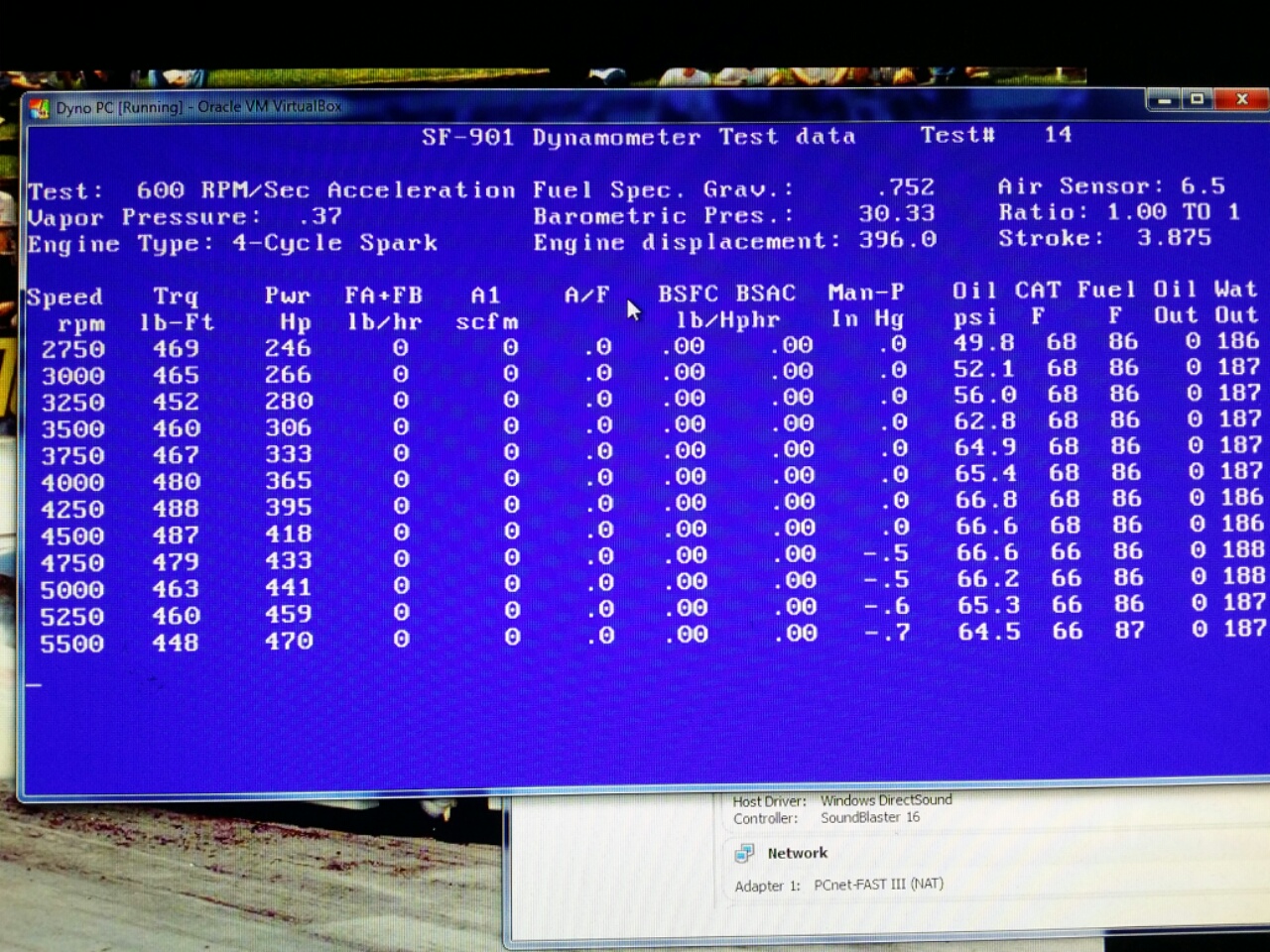 The last complete engine COME Racing has built has been run on the dyno. It is a 396ci Holden Stroker engine designed to make maximum torque for daily street use. The engine comprises the following...
1) 396ci Premium Stroker kit with nodular cast crank, "H" beam rods and custom forged pistons providing 10:1 compression ratio.
2) COME Racing 590 Series VN alloy heads complete including our cylinder head completion kit with billet roller rockers, COME guide plates and 7/16" screw in studs.
3) COME Racing 4BT EFI Single Plane single 4 barrel intake manifold fitted with billet 1370cfm throttle body, factory fuel rails and #775 Bosch 24lb.per hour injectors.
4) COME Racing hydraulic roller cam part # CSBR-416 which has 216/220 degrees duration @.050", Morel tie bar lifters and COME steel oil pump drive gear.
Engine is run on 98 octane pump fuel.
Our complete machine shop will be closed in the next month approximately but the supply and sale of our complete line of Stroker cranks, rods, Stroker kits to suit Holden V8 and LS Chev V8's will continue. We will continue to supply many of the other products we have developed over the years including alloy heads and manifolds but we will not be machining or building engines.
So, we are not closing up, we are restructuring our business to concentrate on parts sales and not engine building.