Submitted by

Sam

on Sun, 23/08/2015 - 19:50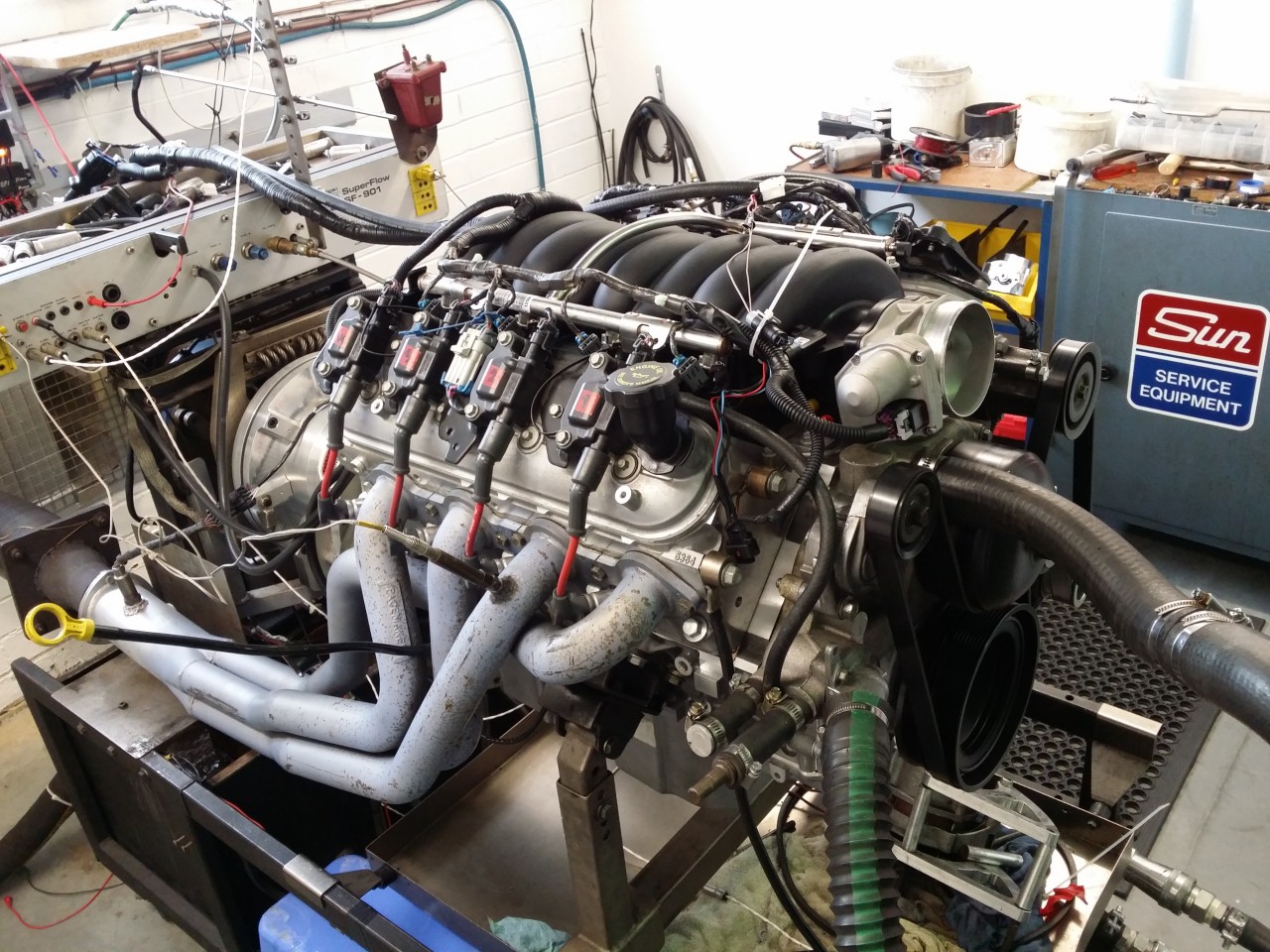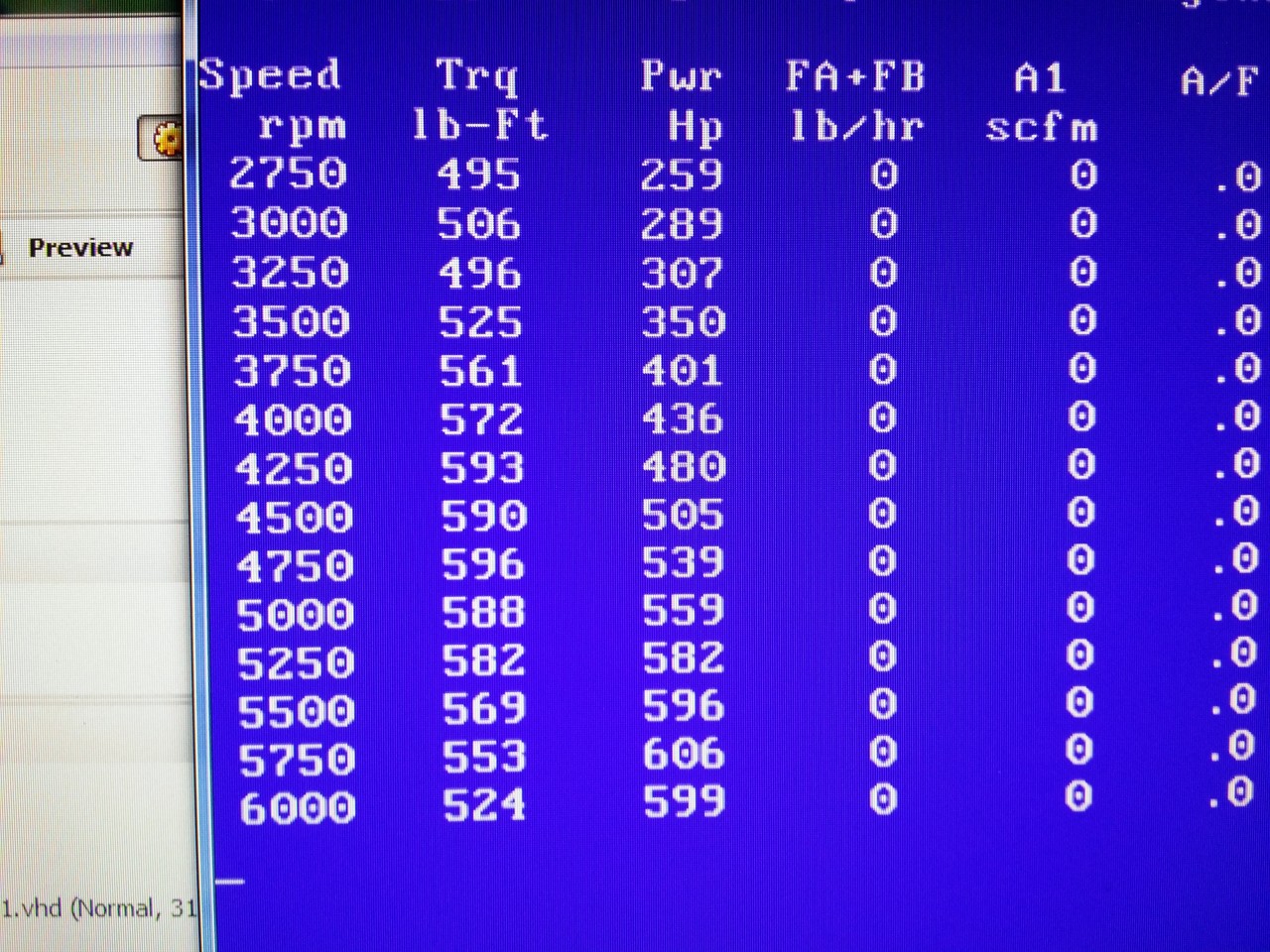 A 420ci LS Chev V8 engine built from a new 6.0L L76 donor engine. We took a new 6.0L factory alloy block. Bored it +.030" and fitted one of our 4.100" stroke 4340 steel LS cranks, our 6.1" "H" beam 4340 steel rods, Diamond Racing custom high compression forged pistons, Total Seal rings, King rod and main bearings, new GM stock volume oil pump, Dana single row late model timing set, factory VE-VF Commodore oil pan, Powerbond steel harmonic balancer (not underdriven), COME LSCH-923 camshaft 236/245 degrees duration @.050" ground on 114 degree lobe centres, .617" lift on both with production 1.7:1 rocker arms, PAC conical springs, stock unported L76 square port heads with a competition valve seat job, stock L76 intake manifold fly by wire throttle body fuel rails and fuel injectors, factory coils, dyno tested with Pacemaker of the shelf 1 7/8" primary 4-1 headers. Tuned using HP Tuners software. In room power 606 bhp @ 5750 rpm and 596 ft.lbs torque @ 4750 rpm. This is a pretty simple to emulate combination which would make an incredible heavy street car performer. For those who like to see corrected power for a perfect weather day this was 617 bhp @ 5750 rpm and 606 ft.lbs torque @ 4750 All testing was done on our Superflow 901 dyno at an acceleration rate of 600 rpm per second.
This engine is ready and available for sale right now. Ready to drop into a VE or VF Commodore or a VZ originally fitted with a 6.0L engine. To go into the VZ the oil pan will need to be changed. Obviously the engine can be retro fitted to any earlier chassis or any vehicle for that matter. You will need a late model loom and ECU as the crank has the later 58 tooth reluctor wheel and interrupter top timing gear.
We are offering this engine as an outright sale for $20,000.00 or on an exchange basis for $18,500.00 We will accept as an exchange a VE or VF 6.0L stock engine. On an outright basis the engine includes water pump, intake, throttle body, injectors, fuel rails, coil packs. It does not include ancillaries such as engine mounts, extractors, starter motor, wiring loom, ECU, air-con or power steering brackets compressor or pump.