Submitted by

Sam

on Thu, 29/08/2013 - 20:46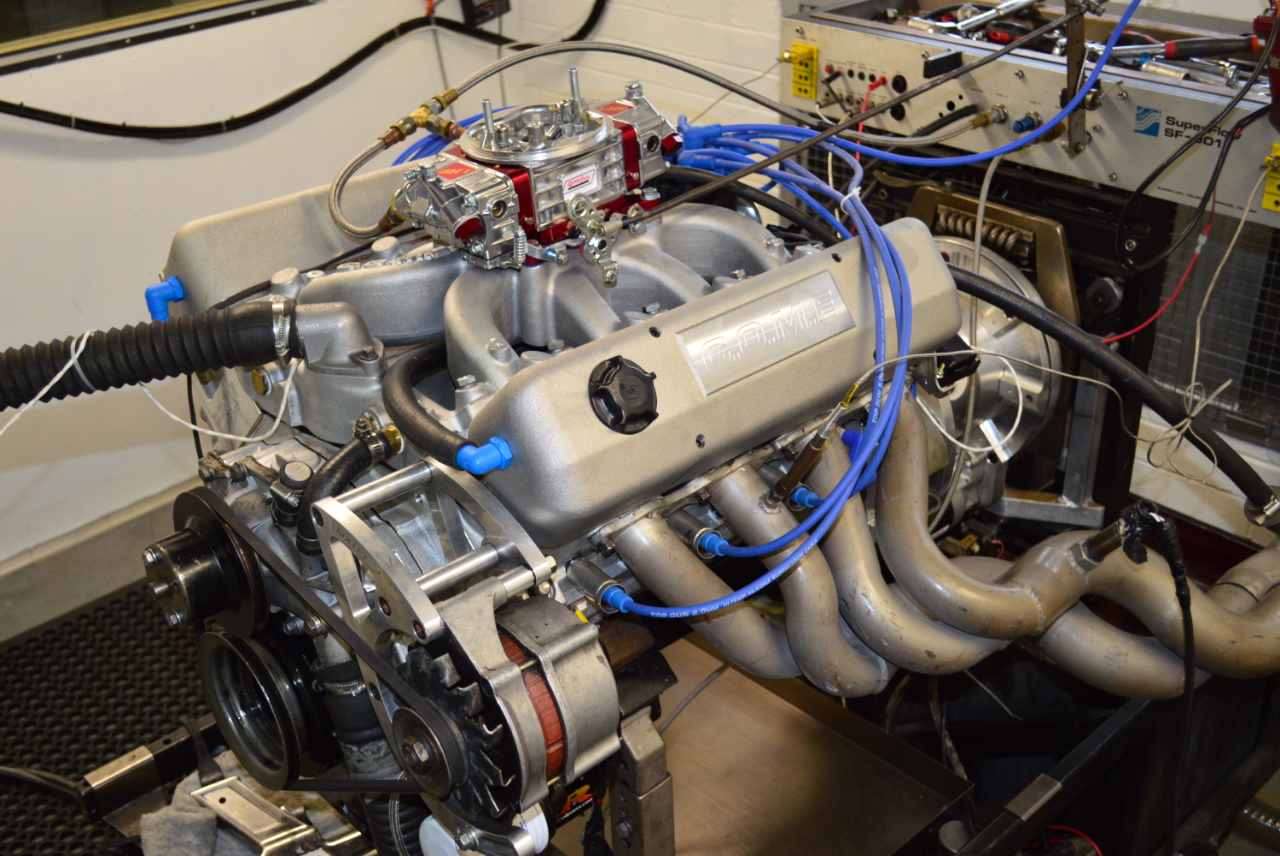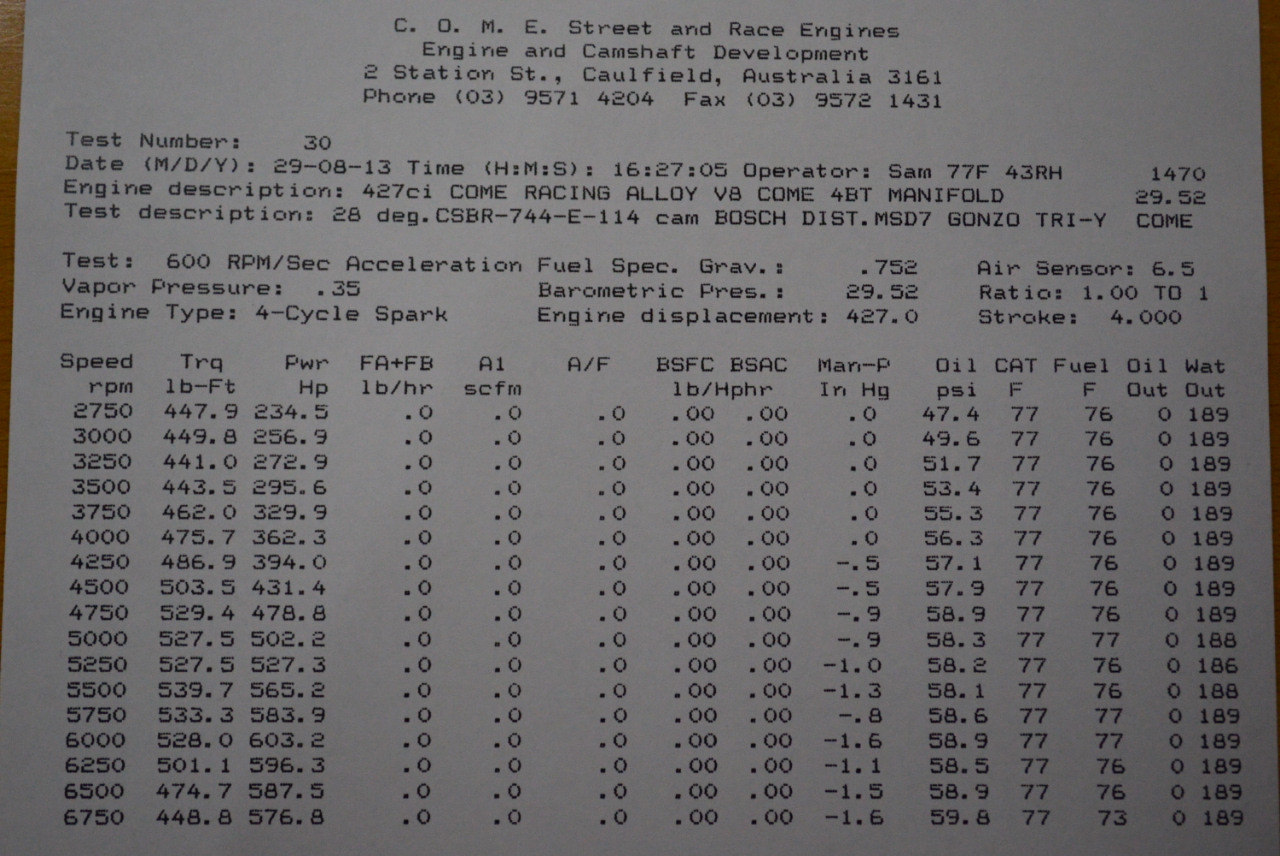 COME Racing all alloy engine fires up on the dyno. A recap of the components and specifications...
COME Racing alloy engine (Holden V8 direct replacement)
COME Billet 4340 steel 4.00" stroke crank
COME Billet 4340 steel 5.850" "H" beam rods (2.1" Chev journal)
Diamond Racing custom forged pistons 4.125" bore size
COME 600 Series alloy heads out of the box with 2.08" and 1.60" valves
COME 4BT single 4 barrel single plane intake manifold, port matched
COME CSBR-744-E-114 Hydraulic roller cam 252/252 @.050" 114 degree LC
ASR custom Commodore oil pan.Pro Drag Race type fully baffled.
Austral cast iron oil pump fully blueprinted.
COME Alloy block fully prepared. Priority main bearing oiling.
COME alloy valve covers fully baffled
Powerbond steel harmonic balancer
Tested with both 1 3/4" Pacemaker Tri-Y pipes and Gonzo race Tri-Y pipes
Bosch HEI in unison with MSD7AL2 ignition box
Quickfuel out of the box 950cfm street/strip carb, stock jets
28 degrees total timing, 11.7:1 static compression ratio, pump Premium unleaded fuel
Fits under any bonnet, no carb spacers.
The dyno sheet photo shown here are the power/torque figures in the room and not corrected. With 603 bhp in a very driveable package this is THE engine for that early model restoration, Hot Rod or weekend bracket race car. Imagine a 9 second Torana or VK Commodore on pump fuel and with no bonnet scoops. No valve lash to check between rounds either. Drive to the track drop the pipes, fit some slicks and go.This dyno run shows the results with a custom set of Gonzos Race pipes extactors. With a set of off the shelf Pacemaker 1 3/4" primary Tri-Y Commodore pipes the peak power was still an amazing 583 bhp @6000 rpm amd 540 ft.lbs torque @ 5000 rpm. Torque @ 2750 was a stump pulling 443 ft.lbs.
You can see all these dyno sheets in our Specification sheets listings when you click Products on the main home page.
This engine incidentally is looking for a home. The normal price of this engine outright is $30,000.00 You can take this one away now for a discounted $25,000.00
Our all alloy Holden V8 replacement 427ci (7 litre) engine weighs the same as a Holden V6. Imagine what that will do for handling and braking in your street machine.