Submitted by

Sam

on Fri, 14/06/2013 - 14:50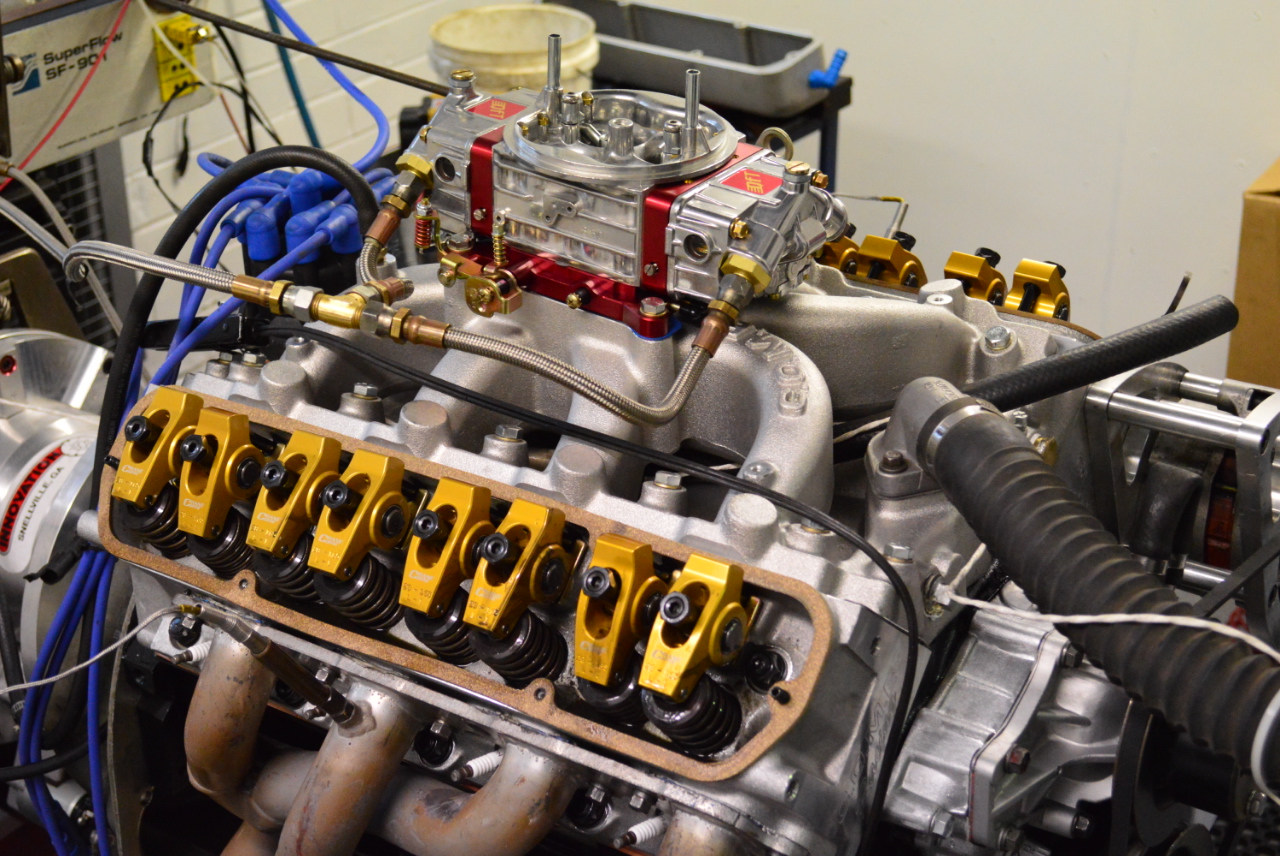 Another combination for those looking for a tough weekend or bracket race engine for any GMH chassis. This is a pump fuel, high compression engine featuring our out of the box flat tappet style 600 Series VN alloy heads, COME 4BT single plane single 4 barrel intake manifold, Bosch HEI electronic distributor coupled to an MSD7AL2 ignition box, tested with off the shelf Pacemaker TRI-Y 1 3/4" primary extractors with 3" collectors, a Quickfuel 850cfm double pumper carburettor, 1" open hole carb spacer, COME custom solid lifter flat tappet camshaft with 262 degrees duration @.050" on both intake and exhaust lobes (single pattern) .599" net lift after lash setting with a Crane 1.65:1 roller rocker, COME alloy valve covers, ASR Pro Drag race Commodore oil pan and pickup.
Power output in the dyno room was 567 BHP @6500 rpm and 488 ft.lbs torque @ 5000 rpm A very strong torque curve all the way from as low as 2750 rpm with Corrected power of 592 BHP @6500 rpm and 509 ft.lbs torque @ 5000 rpm
This engine will easily run well into the 10 second ET area in a typical VK Commodore with a 3500-3800 hi stall converter and proper slicks to maximise traction.